2023 Graduate Profile: Deserée Lai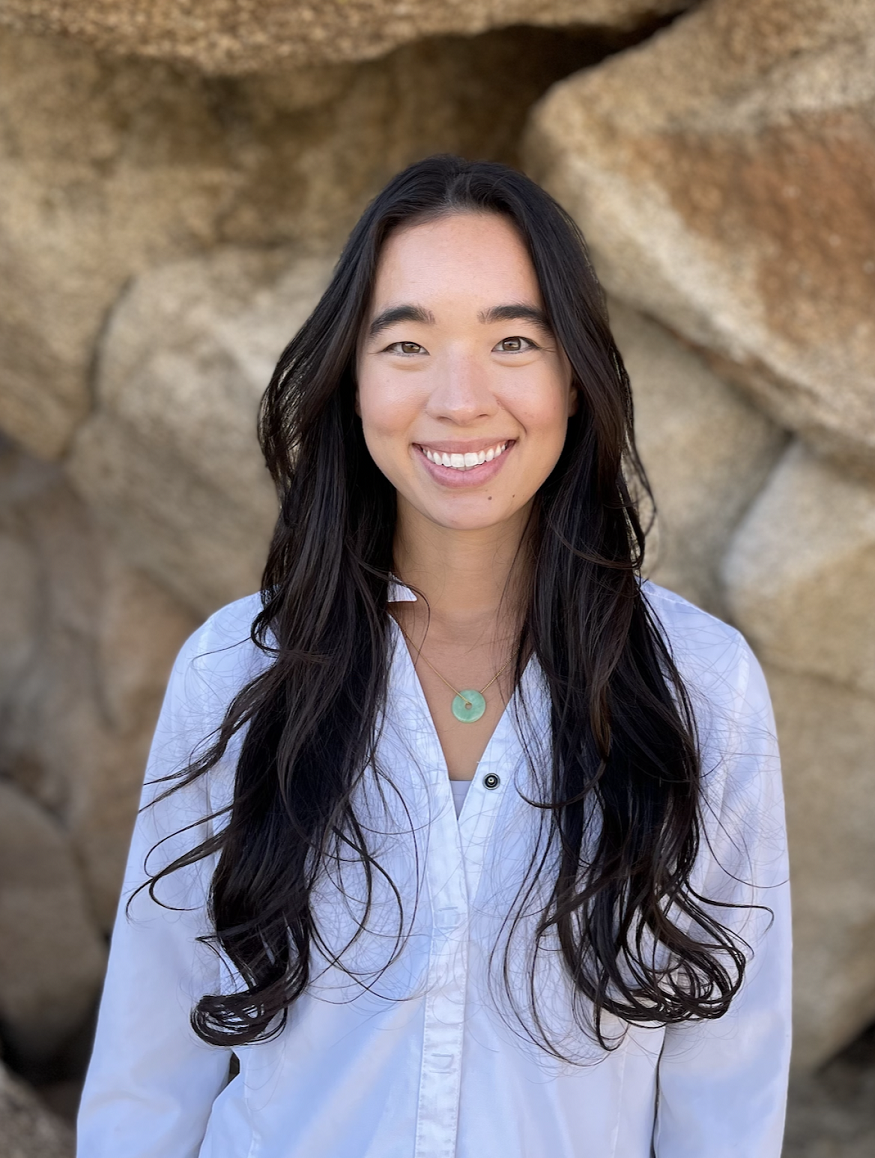 Q: When did you start at NSC?
A: I began taking courses at North Seattle College (NSC) in Winter 2020.
Q: What are you studying and what award are you earning (degree, certificate, etc.)?
A: I am graduating from NSC with my Associates of Science (Track II) and transferring to University of Washington (UW), Seattle campus to pursue condensed matter physics.
Q: What field would you like to go into?
A: Condensed matter physics experiment is high on my interest list for fields of research. I am fascinated by anything quantum, especially nitrogen-vacancy centers in diamonds and their applications in imaging biological processes and quantum optical applications. However, I look forward to the opportunities that I have yet to discover and am keeping the door open to new possibilities and pathways. As the saying goes, you don't know what you don't know!
Q: Favorite class and/or favorite memory at NSC?
A: When I first entered NSC, I had no idea what I wanted to study. I took a plethora of different subjects like business, philosophy, history, math, geology (the gateway STEM course, as it's sometimes called) and seemed drawn to STEM, but it wasn't until I began my general chemistry series that I truly discovered a love of subatomic particles and their interactions. I realized in the general chemistry series that the topics I found most fascinating had a common thread of physics, energy, and the interactions of matter on a quantum scale. My most favorite memory was a sound bite from my chemistry instructor (Jackie Hong) when she shared her own experience and journey in STEM. To paraphrase, she encouraged us to recognize that even though as students we are constantly concerned about the grade, in fact, school is the best place to "make mistakes." I took that to heart and am constantly reminding myself that school is the place to learn, not to prove we are perfect.
Q: Why NSC?
A: I chose NSC for the location and stayed because of the instructors, support, and community. Since I live near the campus, the proximity to home was a major factor in considering the school. At NSC, I felt empowered to take ownership of my education and was afforded opportunities I may not have had access to at another institution. My instructors were flexible in allowing me to pursue undergraduate research despite a challenging course load and encouraged me to take these opportunities through their support and mentorship. Community colleges are this unique environment where people from so many different walks of life, income levels, ages, and cultures come together and it's truly inspiring. I also love that they can provide targeted instruction with low student to instructor ratios and freedom to grow at your own pace, especially for non-traditional learners like me.
Q: Did you utilize any student support services at NSC? 
A: I frequented the Math and Science Learning Center for tutoring and found the Page One Writing and Learning Center extremely useful as I crafted my personal statement for transfer to UW. I began with difficulty in telling my story for my personal statement in a way that felt authentic but could also meet the criteria necessary for application, and the writers were able to help me pull these out and refine with great comments and edits. I also have been a participant in the Ready, Set, Transfer Academy which has provided critical financial support in tuition, allowing me to complete capstone projects, and even present my research at a national conference.
Q: What boundaries/obstacles/challenges have you overcome?
A: I began pursuing a STEM career with an algebra one level of math. Because I began so far from the necessary requirements, I had to take eight math classes to complete my associate degree. As a non-traditional learner, it was sometimes disheartening to be taking classes I had in high school but just couldn't remember because it had been so long. I reminded myself that each class was an important stepping stone to build a foundation and achieve my goals.
Halfway through my summer quarter of 2022, my mother was diagnosed with an aggressive and deadly stage four cancer called glioblastoma. Her prognosis was on a scale of weeks. I made the difficult decision to withdraw from summer quarter and spend time with my mother before she passed away 11 weeks later. Along with my family, I provided primary care to my mother during this time and was subsequently unable to enroll in fall quarter. Taking care of my family and being present for my mother was extremely important to me so the choice to pause my education was natural albeit difficult. After my mother's passing, I maintained my passion to finish my education. I found new meaning behind the possibility of quantum research which could provide better and improved imaging for cancers. I resumed my progress at NSC in winter of 2022. I am still growing, learning, and healing, and I face daily challenges that can make it hard to stay focused on school. Despite this, I have learned to accept the realities of my situation and continue at a pace that is sustainable while remembering to give myself grace. I am continuing to discover and accept that my success is defined by moving forward despite obstacles, living into my passions, and staying true to my values, not in perfect performance or timelines.
Q: Where do you draw your inspiration from?
A: I am continuously inspired by my peers. As I watch my colleagues navigate their work, family, school, and life balance, I am always so impressed with the amount of determination that is being put into their education. It's truly humbling and inspiring to see people put forth so much effort to reach a goal, and it's incredible that I get to be a part of their journey.
Q: Why is getting a higher education important to you?
A: Higher education should allow you to live into your passions and open horizons to areas you would not otherwise be able to understand or experience. Education in all forms is critical. As I come back to school with life experience and practical experience in many diverse workplaces, I recognize the benefits to all kinds of education. I've worn many hats and had amazing on the job training, which is invaluable, and I can't discount the skills I bring from these experiences. However, I chose to come back to college because I sought to open doors to research, and higher education is critical to building the necessary skills and knowledge.
Q: What's next after NSC?
A: This summer, I am participating in a research experience for undergraduates through the University of Washington's Clean Energy Institute. In autumn, I plan to continue working towards completion of my Bachelor of Science (BS) degree in physics at the University of Washington.