Pharmacy Career Exploration Day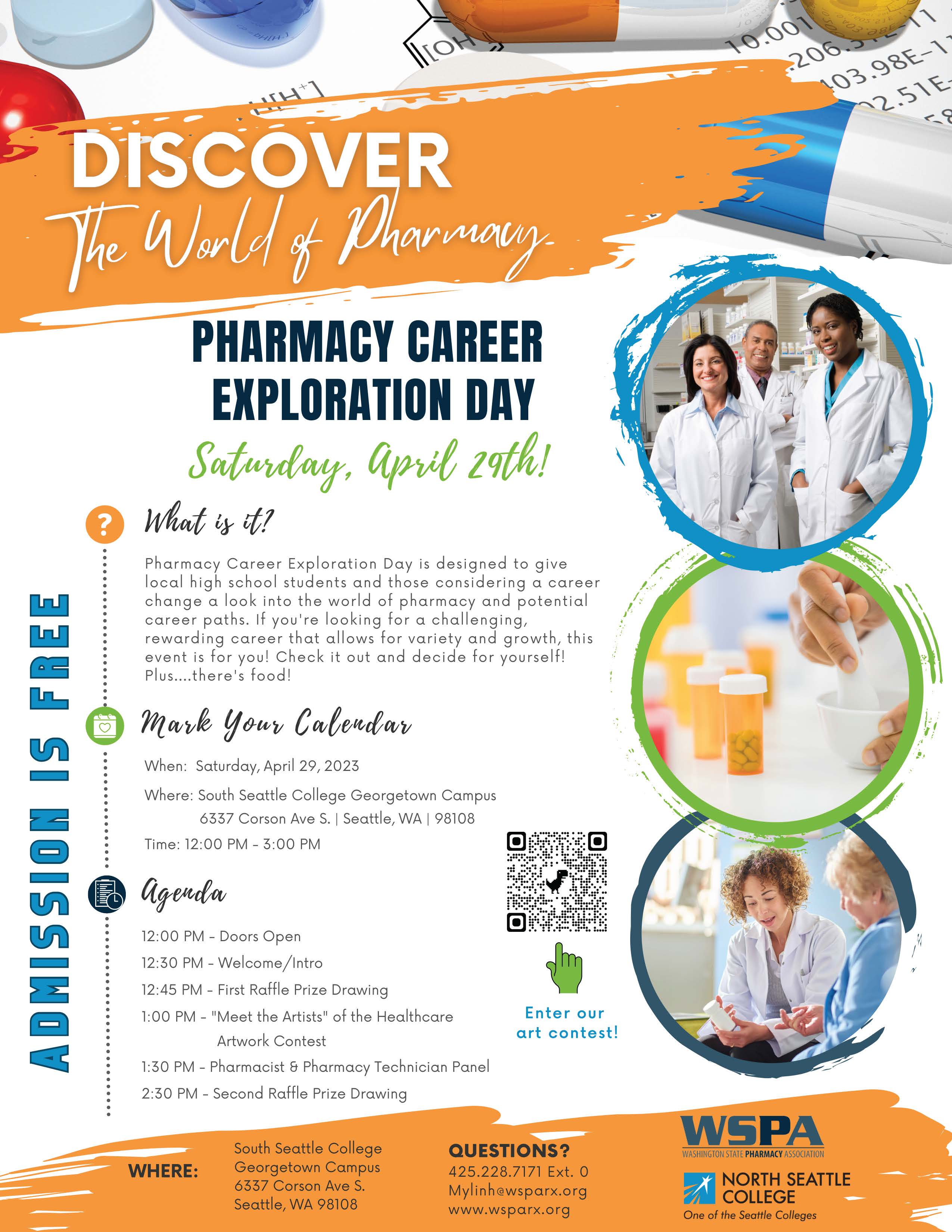 What: Pharmacy Career Exploration Day is designed to give local high school students and those considering a career change a look into the world of pharmacy and potential career paths. There will be a panel discussion and activities so attendees can get an in-depth idea of what it takes to be a pharmacist or a technician in various settings and the important role they play. There will also be representatives from various schools, pharmacy settings, and programs to talk answer questions and talk about next steps.
When: Apr. 29, 2023 from 12-3 p.m.
Where: South Seattle College Georgetown Campus
             6337 Corson Ave. S.
             Seattle, WA 98108
Questions? Visit: www.wsparx.org or contact: mylinh@wsparx.org or (425) 228-7171