U.S. Department of Education Under Secretary James Kvaal Visits North Seattle College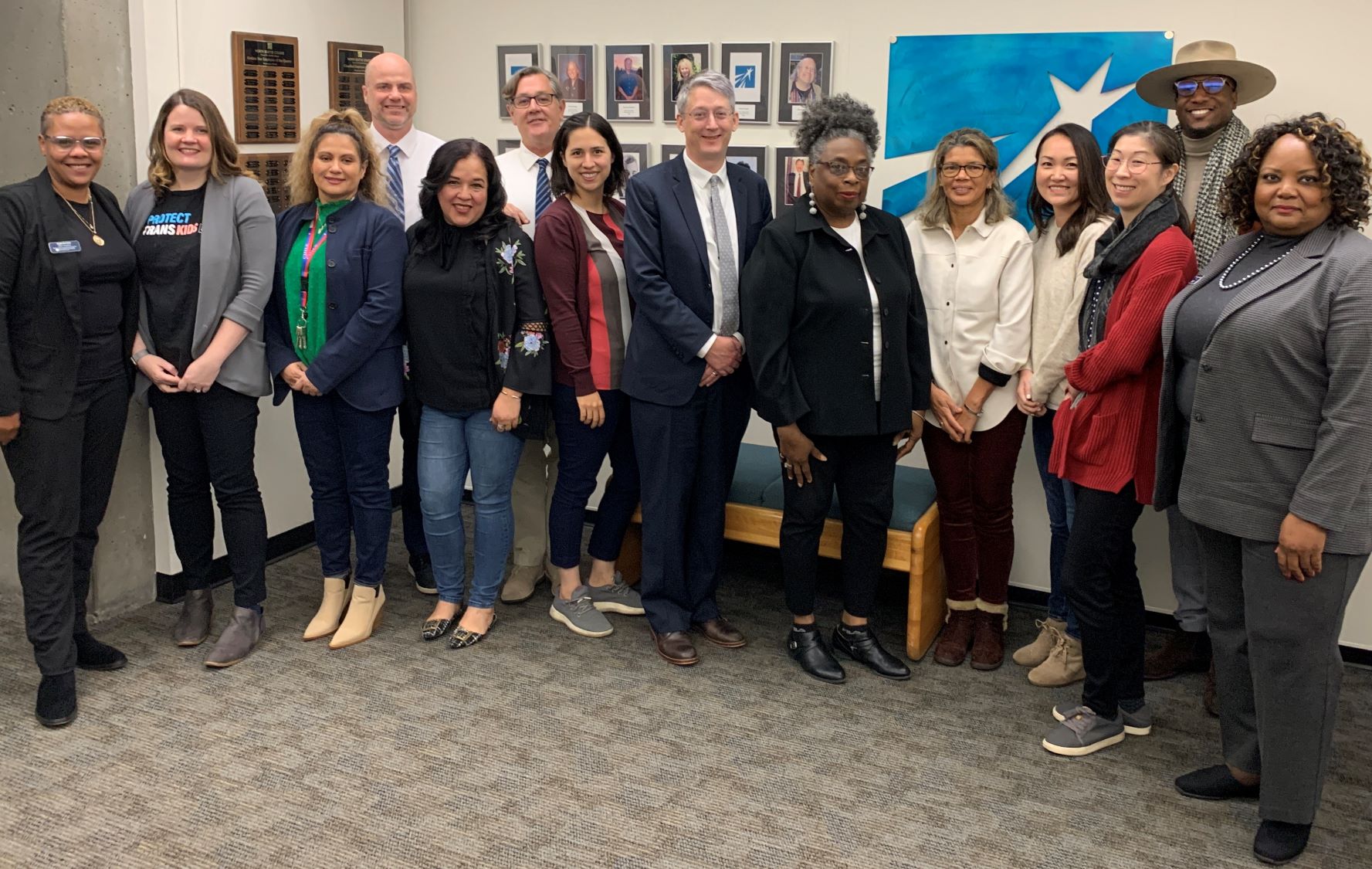 North Seattle College hosted U.S. Department of Education Under Secretary James Kvaal Nov. 4 as the final stop on a Seattle visit that included a speaking appearance at the Northwest Commission on Colleges and Universities Annual Conference.
The Under Secretary's visit to NSC focused on the college's Integrated Basic Education Skills and Training (I-BEST) and Early Childhood Education (ECE) programs. During the visit, Under Secretary Kvaal met with I-BEST ECE students, faculty, and staff. He also toured NSC's Equity, Diversity, Inclusion and Community offices, the campus Equity & Welcome Center, and AANAPISI (Asian American, Native American, and Pacific Islander Serving Institution), TRiO, and LSAMP (Louis Stokes Alliances for Minority Participation) offices.  
"We appreciated the opportunity to have Under Secretary Kvaal visit our campus and learn more about our I-BEST and ECE programs, and how they intersect to help students move through school and into living wage jobs faster," said Dr. Chemene Crawford, president, North Seattle College. "We are proud of our faculty and staff, and how they work with our students to get the help they need while studying in the career field of their choice – they learn by doing."
Under Secretary Kvaal appreciated hearing about the success of the I-BEST and ECE programs at North Seattle College. "We need to continue looking for innovative ways to teach students literacy, work, and college-readiness skills," he said. "The examples I heard from the faculty, staff, and students at North Seattle give me a lot of hope about the future, and how I-BEST can potentially be utilized successfully on a wider scale."
Pioneered by Washington's community and technical colleges, I-BEST uses a team-teaching approach. Students work with two teachers in the classroom: one provides job training and the other teaches basic skills in reading, math, or English language. I-BEST challenges the traditional notion that students must move through a set sequence of basic education or pre-college (remedial) courses before they can start working on certificates or degrees. The combined teaching method allows students to work on college-level studies right away, clearing multiple levels with one leap. In addition to ECE, NSC offers I-BEST programs in Accounting, Electronics, and Information Technology.
NSC's ECE program provides students with training and insight into child development and family support. The curriculum is rooted in anti-bias education, current child development research, and family-centered practice. It is designed for students who already work full-time so classes are offered evenings, weekends, and online. There are multiple pathways available for those with limited English proficiency, including I-BEST and classes taught in Somali, Arabic, Spanish and Oromo.