NSC Class of 2022 Honored During Commencement at T-Mobile Park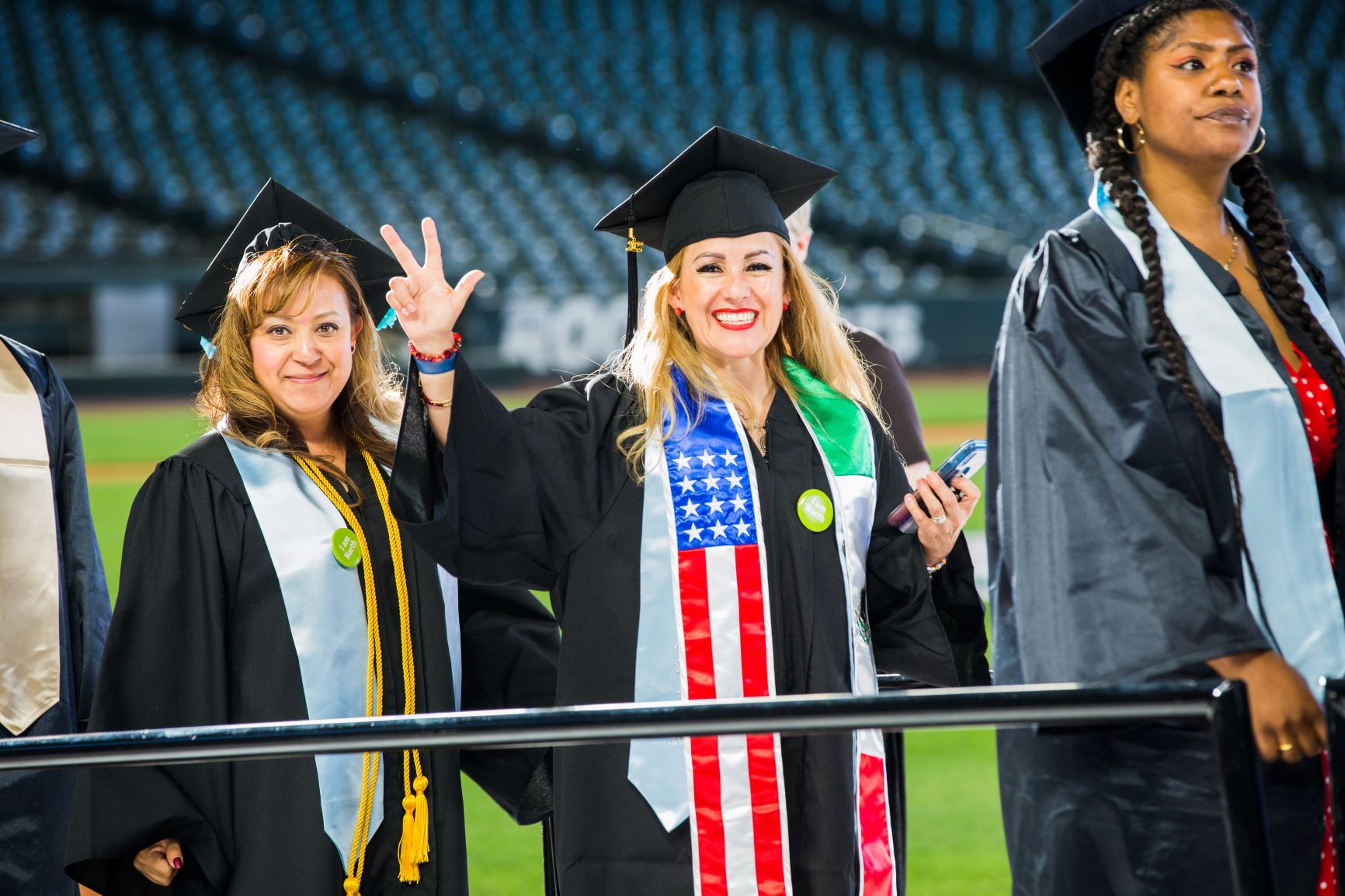 North Seattle College (NSC) honored the class of 2022 during the Seattle Colleges commencement ceremony June 21 at T-Mobile Park. More than 1,000 NSC graduates completed their programs and earned a degree or certificate in the face of a pandemic that has shaken our communities and personal lives, and drastically changed the way the college community taught and learned over the past two and a half years.
In her remarks to the graduates, NSC President Dr. Chemene Crawford said, "To get here, each of you needed to tap into a deep well of dedication, responsibility, intelligence and courage. I liken your journey to finding your way through the densest fog imaginable – sometimes the road in front of you was almost impossible to see.
"But you made it, and I want you to know I am so proud to share this celebration of you, with you. You are an inspiration to me, and I know you are an inspiration to your loved ones, your family and your friends."
In a video-recorded message to graduates, Student Body President Nichole Eidsmoe noted the extreme challenges of the past two years, which have brought "heart-wrenching disappointment and anger, along with moments of joy and success."
"Today is a day to lean into the joy and success, to celebrate all that you've accomplished, and all that you've overcome," Eidsmoe said. "You did the thing you set out to do, you accomplished your goal. That's huge. You now get to take this success and bring it with you to whatever you choose to do next."  
As one of three Seattle Colleges, NSC shares graduation ceremonies with Seattle Central College and South Seattle College. Together, more than 3,200 students graduated this year. More than 80 Seattle Colleges faculty and staff volunteered to make commencement a memorable celebration for graduates and guests.
North Seattle College conferred a total of 1,005 awards this year, including:
356 academic transfer degrees, enabling graduates to transfer to four-year colleges and universities in Washington and beyond to complete their bachelor's degrees.
230 career training associate of science degrees and certificates, preparing graduates to enter the workforce immediately.
216 short-term certificates, allowing graduates to enter/re-enter the workplace with improved skills.
154 bachelor of applied science degrees, taking graduates' careers to the next level and increasing their earning potential.
49 basic and transitional degrees, ensuring graduates have the education needed for college and career readiness.