2022 Graduate Profile: Tania Figueroa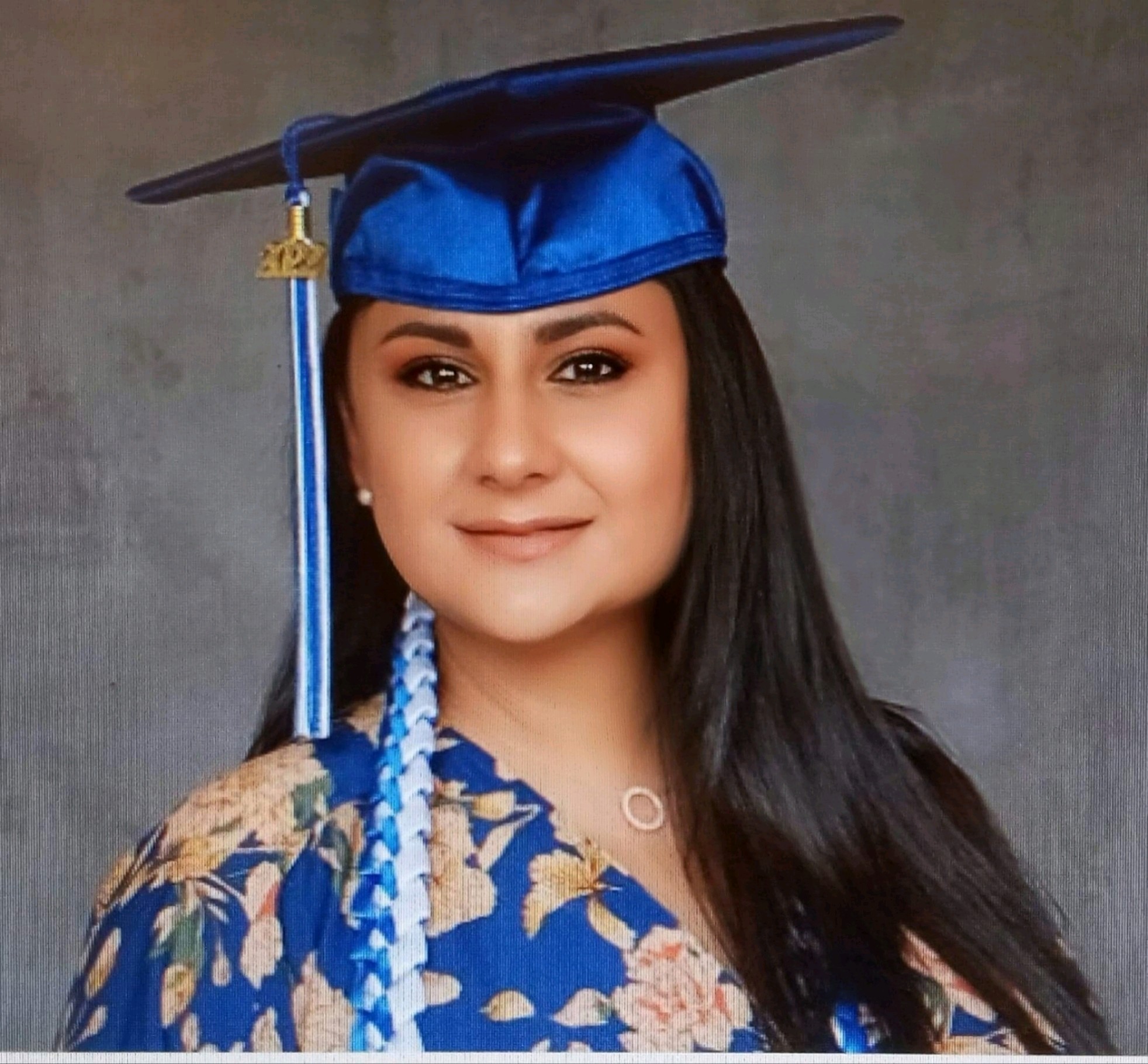 Tania Figueroa has dreamed of receiving her high school diploma since her teenage years.
As with many people, life happened and her dream got pushed further away from her reach. Figueroa has had to work since the age of nine to help her family. "I am the oldest of eight and I always felt the responsibility of helping so I did," said Figueroa.
Figueroa migrated from Guatemala to the U.S. in 2019 with big dreams and a desire for her own time to shine. "I am finally going to work for myself, and my dreams, and pursue my education."
As far back as she can remember, she always felt sad when she had to switch jobs and was anxious about interviews, knowing there were people with degrees who were qualified for the positions she was applying for.
In fall 2020, Figueroa started her academic journey at North while also working full time during a pandemic. Without much knowledge of internet tools and apps, and never having used Zoom before, she was a bit scared about what she was pursuing. She often found herself talking in classes with the mic on mute, and it took her a while to grasp the basics. Learning things on her own was very challenging but taught her time management skills.
After overcoming endless obstacles and navigating through uncertainty, Figueroa is proudly receiving her high school diploma at age 50. Please enjoy this brief Q & A with Figueroa.
Q: Why NSC?
A: Because of the diversity of students and teachers at NSC, I believe in the school. Diverse backgrounds foster empathy and enrich the school.
Q: Favorite class at NSC?
A:  Honestly, I enjoyed every class. Due to my age and my determination to finish my education, I was so excited to attend all of my classes.
Q: What field would you like to go into?
A:  I want to study to become a medical assistant. I believe I have the personality for it. I have a passion for helping others and making people trust me and feel better.
Q: Why is getting a higher education important to you?
A: My ultimate goal is to earn a higher degree and work in a more professional environment. I wish to feel the empowerment and pride associated with being a professional.
Q: Did you utilize any student support services at NSC? If yes, what were they and how were they helpful?
A: Yes, I took advantage of the online tutors from Page One Writing & Language Center. They were extremely helpful and I learned a lot from them as well.
Q: What's next after NSC?
A: I wish to continue learning. I hope to become an X-ray technician in the future.
Q: Where do you draw your inspiration from?
A: Life itself is the source of my inspiration. In life, I am always striving to do better for myself and to be an inspiration to others. If I can do it, everyone can!
Q: Anything else you'd like to share?
A: I believe it is important to learn, but it is also important to share your knowledge! Sharing what I know and my culture and traditions with others is as important to me as learning about other cultures.