Meet NSC Student Sabrina Malialani Springer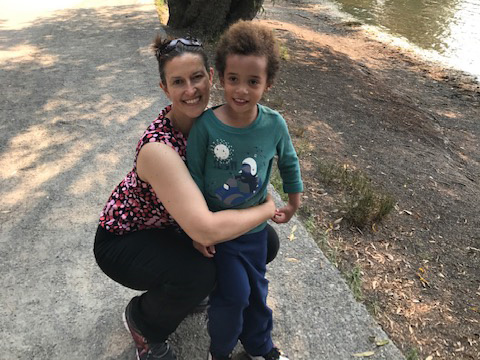 North Seattle College student Sabrina Malialani Springer started taking classes in winter quarter 2016. Sabrina is the lead for the Pacific Islander Affinity group, a Title III Student Ambassador in the Office of Equity, Diversity, and Inclusion, and serves on the Events Board in Student Leadership and Multicultural Programs. Sabrina plans on transferring to the University of Washington to study social work.
Q: When did you start at NSC?
A: I started in winter quarter 2016, as I was presented with an unexpected opportunity to finish my associate's degree. Since I was unsure which direction to take at that time, I opted to begin with the Entrepreneurship certification which I did complete.
Q: What are you studying?
A: My love of learning transitioned into studying business, accounting, and marketing, and now I am completing my general business associate's degree this spring!
Q: What field would you like to go into?
A: Although I studied business, I have chosen to study social work at the University of Washington.
Q: Favorite class at NSC?
A: I have enjoyed many classes here at North. I really enjoyed my biology class because I find the natural world to be fascinating and my professor was very informative.
Q: Why NSC?
A: North Seattle College offered me an opportunity for a new beginning in my life.
Q: Favorite spot on campus?
A: I really appreciate our inviting Equity Welcome Center with its' Peacemaking Space and Student Lounge.
Q: Where do you draw your inspiration from?
A: My son is the light of my life and his presence inspires me to do my best!
Q: Why is getting a higher education important to you?
A: It's proven that a higher education means more opportunities for better paying jobs which leads to a higher standard of living. I am a proud First Gen student and positive role model for my son.