ART 204 Mural Art Painting Begins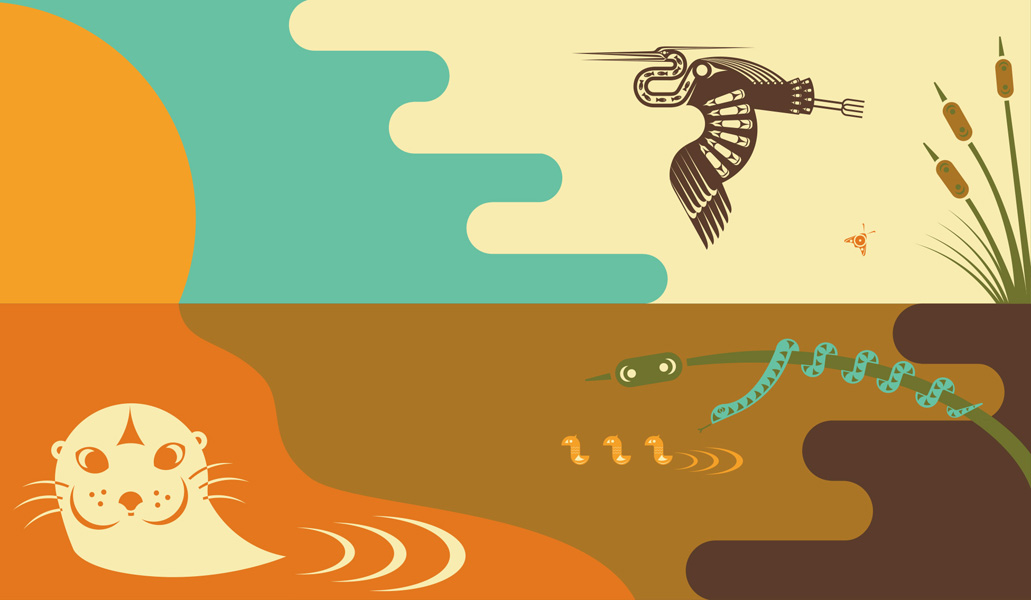 The NSC Art Council reviewed the mural call submissions, and Paige Pettibon's design has been chosen for the 2021 campus mural. The mural call sought an Indigenous Artist to create a design that would center our Indigenous student and staff population. Pettibon is an artist based in Tacoma, and her studio practice highlights the perspectives of Indigenous folks and their relations. In step with the mural call, her goal for the mural was to create a design that creates a sense of pride and respect for the land we occupy. Pettibon is black, white, and Salish, from the Confederated Salish and Kootenai Tribes. Pettibon's design (shown below) will be painted by students in ART 204 Mural Art, led by instructor Kelda Martensen.


Paige Pettibon's design for the 2021 campus mural.

We are thrilled to be working with Pettibon for this year's mural, which will be strategically placed to welcome our community members who enter in from the Northgate Pedestrian and Bicycle Bridge spanning I-5. With the guidance of the Art Council and community members across campus including those representing the Indigenous Student Alliance, Office of EDI, Instructional Faculty, Staff, Students and Administrators in Student Services and Student Life, and Instruction, as well as the amazing Facilities team for their assistance in making this project possible, our students will bring this vibrant design to life on North's walls. Stay tuned for Paige Pettibon's visiting artist lecture as part of the North Seattle College Art Gallery programming, to happen on Monday, June 7, 12-1 pm on Zoom. Please, come by and say hi to support these students as they work - masked up and in person - this quarter!

About the Artist
Paige Pettibon is a local and Indigenous artist based in Tacoma, Washington. Her medium focus is acrylic painting, but has extended to fiber art, beadwork, and other media. Paige is black, white, and Salish (from the Confederated Salish and Kootenei Tribes). Paige is influenced by her native northwest community by learning the Lushootseed language, tribal songs, dances, and traditions.

NSC Mural Program
North Seattle College started its mural program under President Mark Mitsui in 2014.​ With thanks to the 50th Anniversary Planning Committee, and President Crawford's support, it can continue today. With each new mural brings a renewed focus on celebrating our iconic campus architecture, cultural diversity of our students and staff and community, and our place on Indigenous land.

For each mural project, students in ART 204: Mural Art, taught by art department faculty member Kelda Martensen, are teamed up with the design of a professional artist. Students learn the ins and outs of painting public art murals including developing budgets and proposals, drawing and designing to scale, gathering community input and support, site set up, paint application, tool usage and care, and mural preservation along with research on the power of murals in social movements and communities.

Miss seeing the beautiful murals on campus? Visit the archive of past mural projects.

Learn more about North Seattle College's 50th Anniversary Celebration.