Meet Ana Bungag, artist of the Pacific Islander Affinity Logo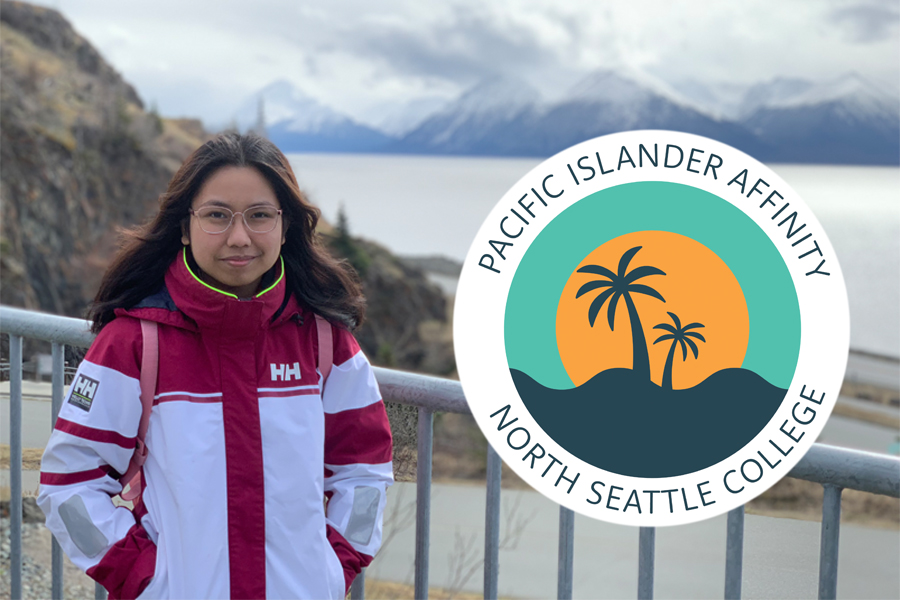 By Gia Tran
Equity, Diversity, and Inclusion staff, Student Leader of Organizations for Equity & Engagement, and Clear Sky UNEA (Urban Native Education Alliance) Intern

North Seattle College (NSC) Student Leadership and Multicultural Programs has the special honor to announce the beginning of the Pacific Islander Affinity group. In celebration and identification of the Pacific Islander Affinity, we would like to introduce our brand new logo, shown in the photo above, designed by NSC Alumnus, Ana Bungag, pictured above.

Q: Tell us about yourself.
A: I am Ana Bungag, and my pronouns are she/her. I immigrated from the Philippines to the US when I was a teenager, but I just recently became a US citizen, so I now identify as Filipino-American. I graduated at NSC with a bachelor's degree in International Business, but now I am studying Graphic Design at Seattle Central College.

Q: How did your experience at NSC shape your path?
A: For me, the classes that I took at NSC shaped me in the career path that I wanted to take. My Digital Arts class in particular was what got me into my interest in becoming a graphic designer/digital artist. And, my classes in International Business helped me understand even more the cultures or practices of other people in different countries that I feel I should keep in mind when I am working or interacting with someone. Right now, my art and designs are focused on my community, especially Asian/Pacific Americans. I want to help and show my support for them especially now with all the hardships they have to face since the beginning of the pandemic.

Q: Where do you draw your inspiration from?
A: My inspiration/thought process for designing the logo is I played around with the concept of the sea and the sunset, which is what reminds me of the Philippines, my home country that I love and miss. I also had the colors be connected to NSC and so I played around with the blues and oranges as complementary colors. It was such a fun process!