NSC Indigenous Students Association shares new logo: tsi wəlís ''Tree-Frog Woman"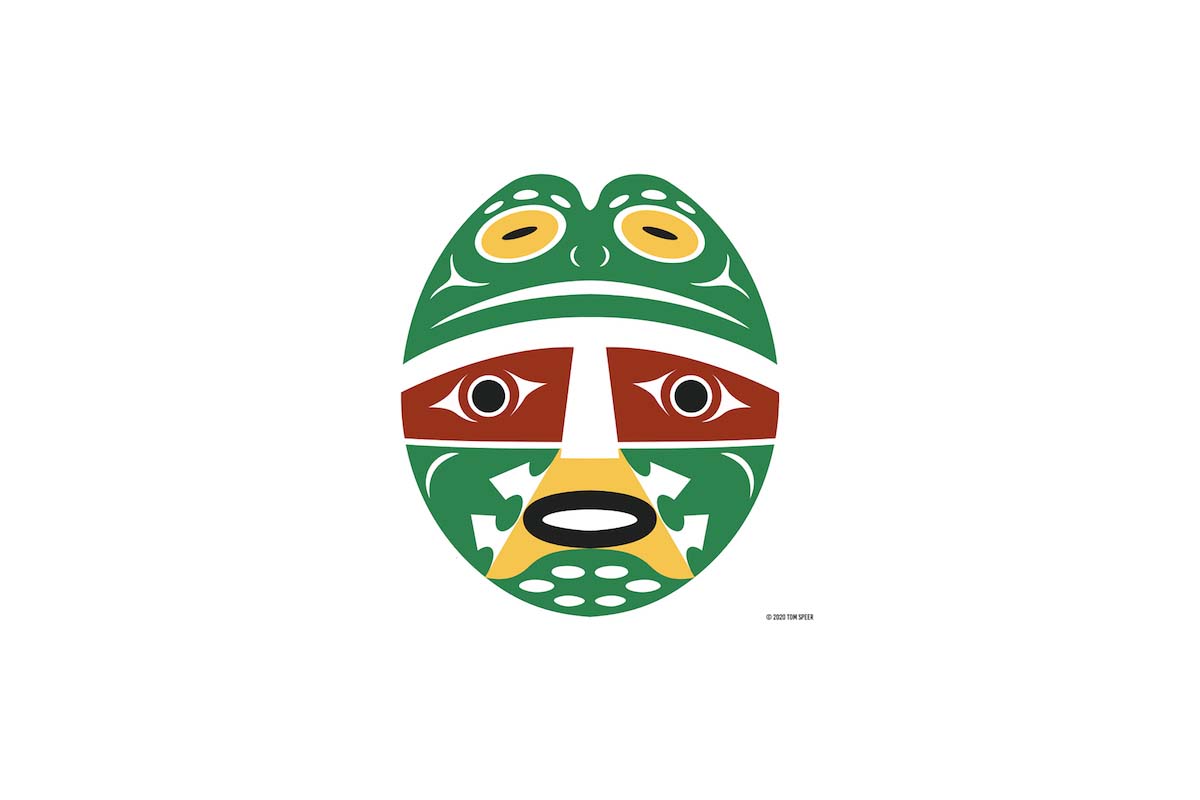 The NSC Indigenous Students Association has a new logo that represents tsi wəlís "Tree Frog Woman." The logo was designed by Pacific Northwest artist Tom Speer, an elder and Northwest Coast Salish Artist of the Duwamish Tribe.

In Duwamish Culture, "Tree Frog Woman" (tsi' wəlís) was a Spirit-Being. The Tree Frogs are her descendants. Tree Frog Woman was a Planter who cultivated and cared for a vast garden of Camas, one of the most important traditional foods.

The land where North Seattle College, a portion of Interstate 5, and the Northgate Mall are now located was once an 85-acre marshland, an abundant resource for the indigenous Duwamish First Nation.

This bountiful marshland was used for healing, hunting, and harvesting.  The Duwamish First Nation called the marsh šłúqw'qid (Bald-Head) because no tall evergreen trees grew there.

Natural freshwater springs and therapeutic mineral springs, meandering streams and creeks, and rain forest run-off water kept this territory teeming with life, including plants, fish, mammals, and waterfowl.  For the Duwamish, this was a destination site for many spiritual and social purposes, in addition to harvesting, hunting, fishing, and trapping.

Speer, the artist, is of N'Deh descent, adopted member of historic Sackman Family (Chief Seattle and Princess Angeline descendants), and Honorary Member of the Duwamish Tribe of Indians.
North Seattle College adopted the Pacific Tree Frog as the official college mascot in winter 2020.