Celebrating National Voter Registration Day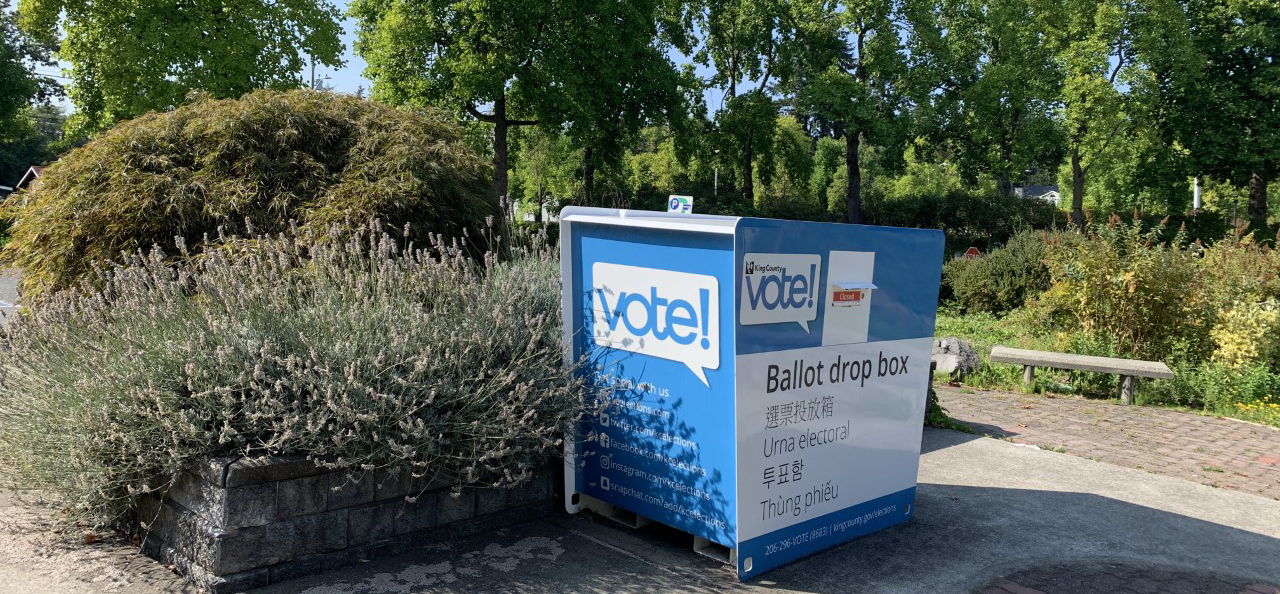 Dear North Seattle College community, 
Today is National Voter Registration Day.  Please take this moment to celebrate our right and privilege to vote, and to encourage our community to make their voices heard by voting.
In very recent history, voting was limited. Just 100 years ago, the 19th amendment granted women the right to vote, though all women were not included by state and local voting authorities. Just 55 years ago, the Voting Rights Act of 1965 was signed into law. By voting, we honor those who fought for the privilege we have today.
Many new college students may be voting for the first time, and we should encourage them to use their voice and lead the next generation. Many of us continue to make our voices heard and to express our values and our humanity through our votes.
North Seattle College has a ballot drop box on campus at the corner of N 95th St and College Way N. A list of ballot drop boxes in the Seattle area is online.
To students and employees, first-time voters and experienced voters, I encourage you to exercise your right vote, this November and in every election.
Sincerely, 
Chemene Crawford, Ed.D.
Interim President, North Seattle College

King County Voter Registration and Key Dates: 
Register to vote: King County Voter Registration 
Key Dates in King County for the 2020 General Election:
October 13 Local voters' pamphlets are mailed 
October 14 Ballots mailed for General Election 
October 15 Ballot drop boxes open 
October 26 Deadline to register or update your registration online or by mail 
November 3 Election Day; ballots must be postmarked by today or returned to a ballot drop box by 8 p.m.