Meet Star, the Pacific Tree Frog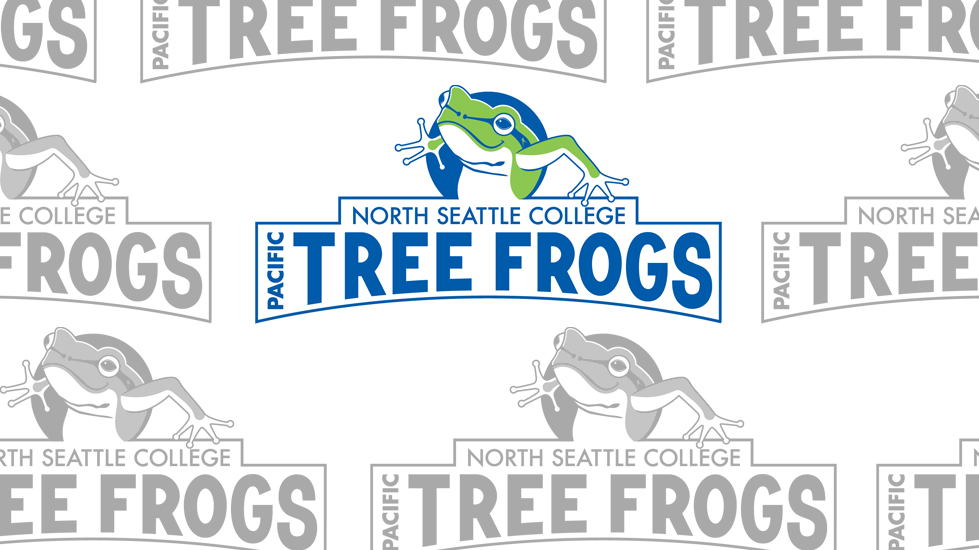 North Seattle College proudly presents the new logo for our mascot "Star" the Pacific Tree Frog.
The Pacific Tree Frog has great significance to North Seattle College. The frog lives right here on campus and has made this land home long before the college was built. Now, the Pacific Tree Frog will be an official part of NSC's history.
"I am beyond excited. I believe the Pacific Tree Frog named, "Star" (they, them pronouns), is the perfect representative mascot. The Pacific Tree Frog is resilient and has been in our community for hundreds and perhaps thousands of years right here on our land," said Dean of Student Life Dr. Mari Acob-Nash.
The mascot, Star, has a dark mask across their eyes, just like the Pacific Tree Frog. Look closely at the mask and you'll see a small star, in honor of the college's star logo. The logo also uses the official blue and green colors for the college.
"If you notice, that Star isn't fierce—they are pleasantly strong and ready for learning. The designer, Paulette Eichman, graphic designer for the Seattle Colleges, paid attention to the detail when making Star. There is a look action of Star moving forward, which is reflective in Star's design," Acob-Nash said.
Many voters found connections between the Pacific Tree Frog and the community at North. 
"Frogs can thrive in a variety of environments and are resilient to stress and pressures of everyday life. Just like students at North," said a voter in favor of the tree frog.
"I like the frog because it is honoring those who've come before us and how they've lived on and continue to thrive amongst any challenges they've faced!" said a voter.
In February, the chorus of the Pacific Tree Frog is heard in the wetlands on campus, announcing that spring is on the way. For best listening, head to the north end of campus (in the greenbelt) at dusk or dawn. Read more about the Pacific Tree Frog on the Burke Museum blog.
"I look forward to spring every year. Each February, when I start to hear the frogs at night when I leave my classroom, I am reassured that, indeed, spring is on the way," said Laurie Bauman, Biology and Environmental Science instructor.
Thank you to all students, employees and alumni who participated in the mascot vote and were part of this significant moment in North's history.