Angelique Eklund: NSC's Transforming Lives Award nominee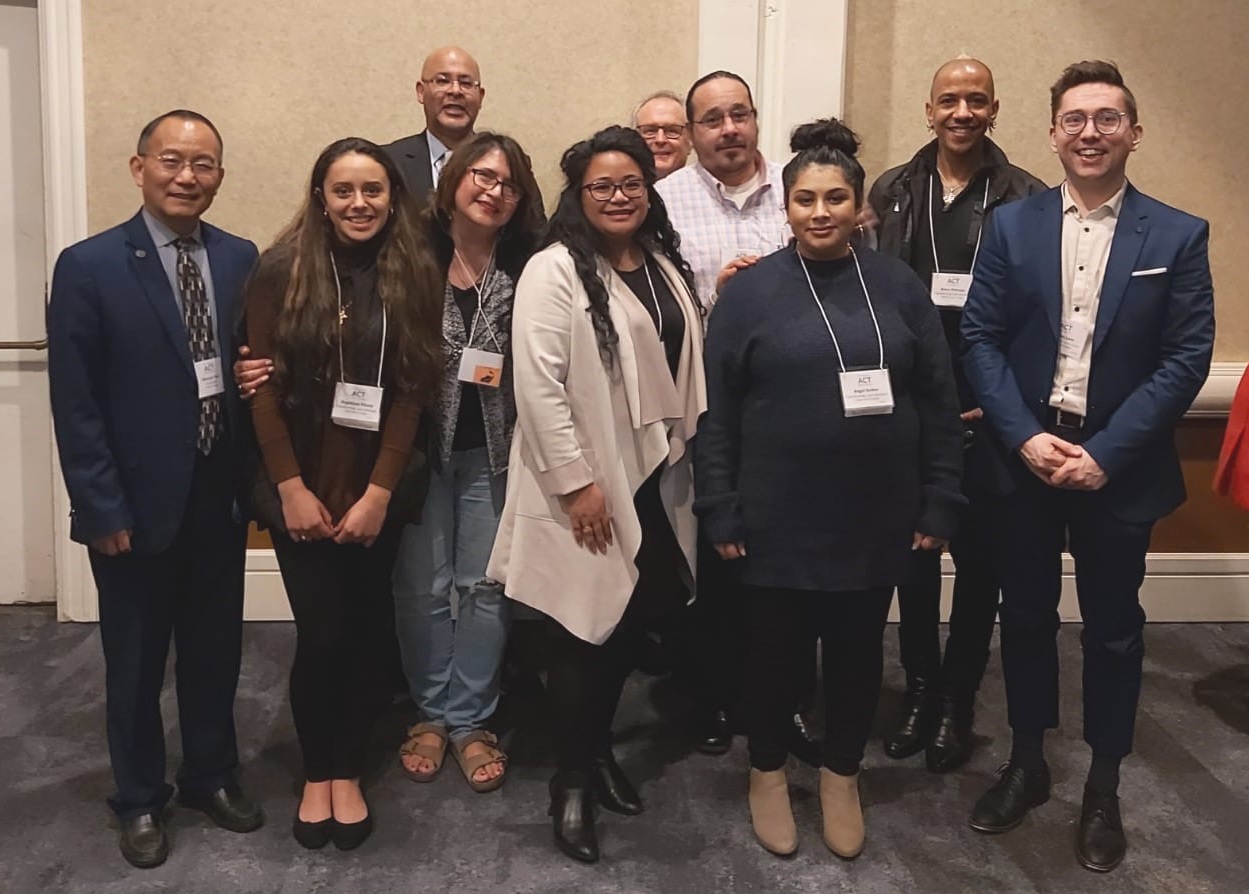 Angelique Eklund has been chosen as North Seattle College's 2020 Transforming Lives Award nominee. The award recognizes current or former students whose lives have been transformed by pursuing higher education at a community or technical college.
"I have seen [Angelique] go from being an engaged and enthusiastic student in class to an engaged and enthusiastic leader for the entire North Seattle College community," said Jill Lane, political science instructor.
Eklund first stepped foot on the North Seattle College campus and enrolled in two classes at the age of 16, as part of the Running Start program.
"I was extremely nervous to start college, the workload and social aspect of it scared me. However, the day finally came, and I went to my first English 101 class in fall 2018," said Eklund.
Since that first day, Eklund has developed strong connections with her professors and pursued leadership positions on campus. Eklund serves on College Council, sits on three tenure committees, and is a member of the Student Leadership Equity Board. "Being in Student Leadership, I'm getting an idea of how an institution like this runs. It really impacts people," Eklund said.
"[Angelique's] intellectual curiosity is contagious, buoyant and broad. She maintains a high GPA while working in Student Leadership and self-funding social-justice learning opportunities such as traveling to Latin America to do aid-work and to the State Legislature to learn about advocacy," said Lydia Minatoya, counseling faculty. Minatoya has worked with Eklund since her first quarter at North and encouraged Eklund to apply for the Transforming Lives Award.
Eklund's experience in campus activities and classes, especially Lane's political science classes, have made her confident about continuing to pursue higher education. She's also been inspired to consider a career in education and social justice.
"North Seattle college has changed my life. Overall, I feel more prepared for my next step in higher education. I plan to double major in education, and political science and be the first in my family to graduate," Eklund said.
Eklund's last quarter at North is this spring, and she will graduate high school on June 11 with the senior class of Roosevelt High School. She has applied to 14 different schools, and has been accepted to three. She's anxiously waiting to hear from the rest of the schools and dreaming about the possibilities for her future career.
"Eklund is an exceptional student. She is an even more exceptional citizen. I know she will continue to be active in civic engagement and politics long after her time at North is over, and I am excited to see where her journey takes her," Lane said.