President Brown receives national Phi Theta Kappa award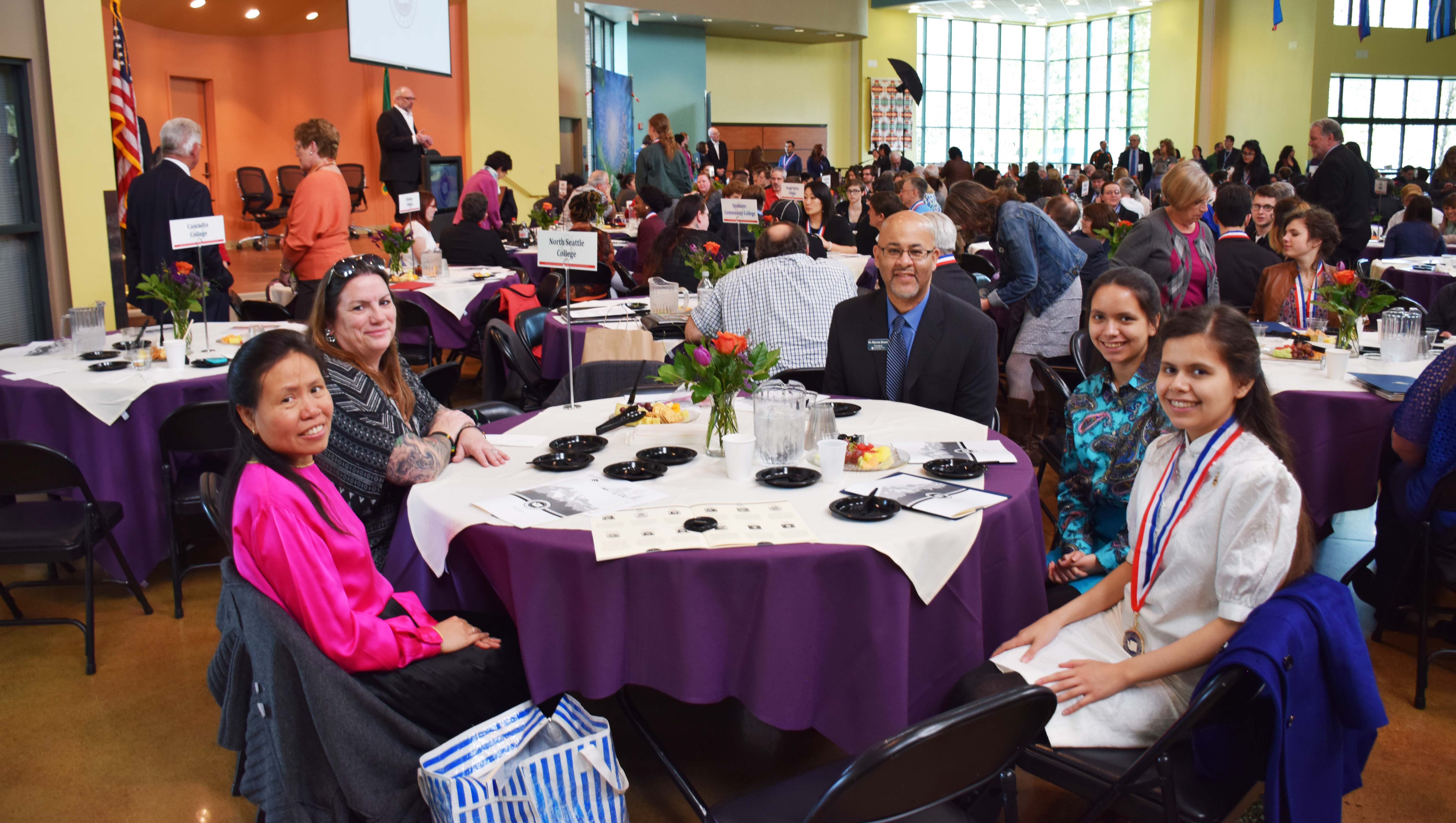 North Seattle College (NSC) President Warren Brown has been selected to receive Phi Theta Kappa's Dr. Shirley B. Gordon award, the organization's most prestigious award for community college presidents. The award is given to presidents who show strong support for student success on their campus by recognizing academic achievement, leadership, and service among high-achieving students at their colleges.
"During Dr. Brown's time here at North Seattle College he has gone above and beyond to support students by supporting Phi Theta Kappa (PTK) programming. He truly embodies North's core themes of excellence in teaching and learning and advancing student success," said Michaelann Allen, PTK advisor.
President Brown was nominated for the Dr. Shirley B. Gordon Award by North's PTK chapter. He has shown strong support of the chapter through his participation in chapter events and recognition of student members. In 2019, President Brown put forth the request for Washington State community colleges to recognize PTK as the state's official honor society. His request was granted, making Washington the first state to recognize PTK as the official honor society. President Brown also served on the national Presidential Advisory Board for PTK.
The Gordon Award is named in honor of the late Dr. Shirley B. Gordon, PTK's longest-serving Board of Directors Chair and long-time president of Highline Community. President Brown is among 13 community college presidents who will receive the award at the annual PTK convention in April.
North Seattle College is home to the Alpha Epsilon Omega chapter of PTK, which has been on campus for 40 years. Alpha Epsilon Omega is a five-star chapter, which indicates the highest level of chapter activity and engagement in the organization.