NSC receives $232,000 grant for Ironworkers Apprenticeship Program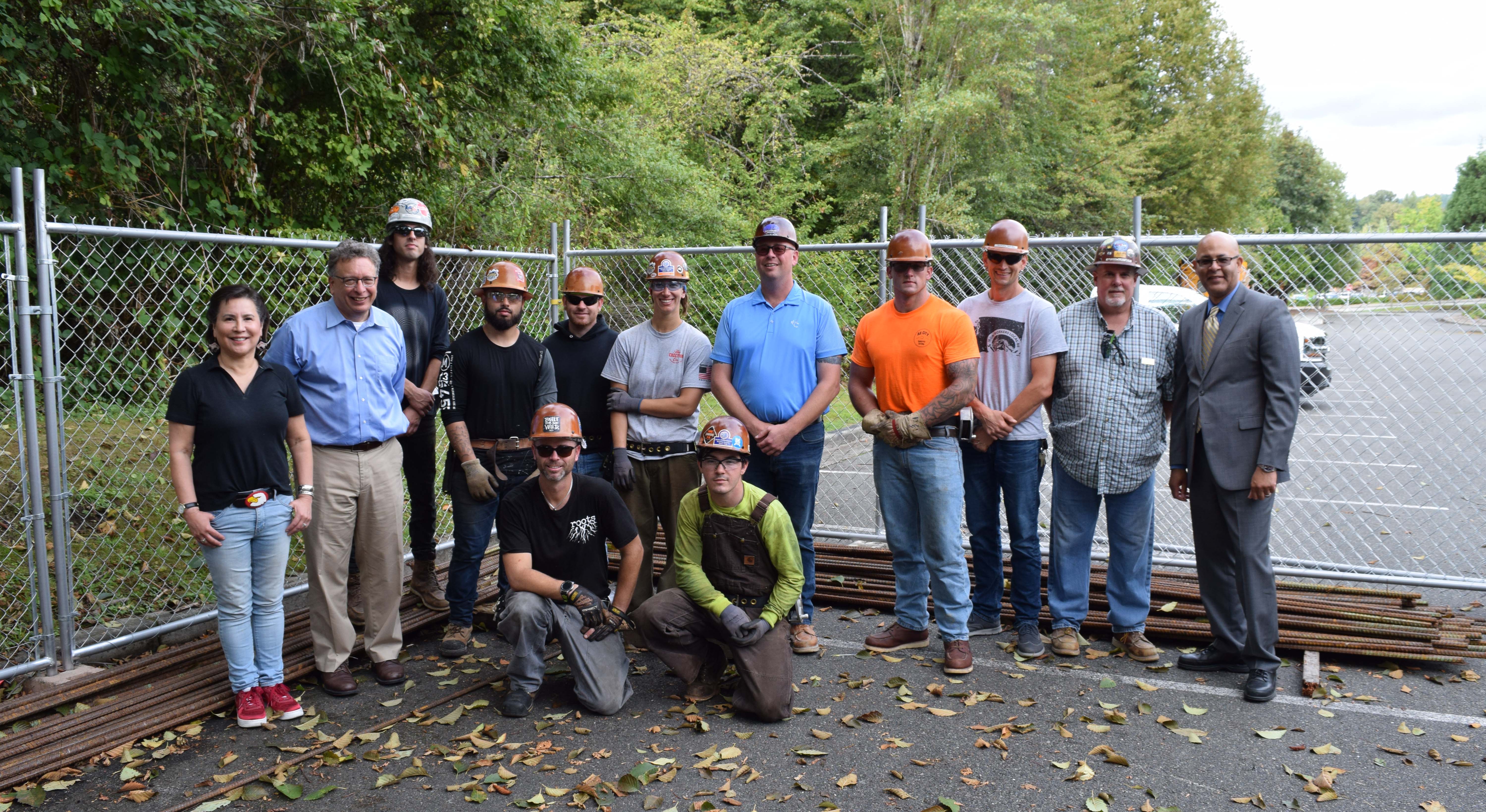 Apprenticeship opportunities at North Seattle College (NSC) are growing thanks to a $232,000 Career Launch grant in support of Ironworkers Apprenticeship training at the college.
The grant will be used to fund instruction for the program, to set up a portable classroom at the worksite, and to support a full-time apprenticeship manager. It will also provide the staff and facilities infrastructure that will enable the college to develop other apprenticeship and pre-apprenticeship programs in the future.
"This is a huge step forward for apprenticeship at North Seattle College and its Ironworkers Local 86 partnership. We look forward to maintaining and expanding apprenticeship and pre-apprenticeship instruction at NSC," said Dr. Warren Brown, President of North Seattle College.
NSC also received a Career Launch Capital Equipment grant of $22,407 that will allow the college to purchase a forklift for the apprenticeship program, so that apprentices can get their forklift certification.
"The barriers can be many for new apprentices. These grant funds will help eliminate some of those barriers and help to ensure the apprentices are successful and move on to being productive members of our community and workforce," said James Owens, Administrative Coordinator at Pacific Northwest Ironworkers District Council.
NSC's Ironwork Apprenticeship program launched in fall 2019 in partnership with the Ironworkers Local Union 86. The program responds to the building boom in North Seattle and the demand for ironworkers that is expected to increase more than 30% over the next 10 years. Councilwoman Debra Juarez was instrumental in connecting the ironworkers with NSC, and opening up the apprenticeship training site on the campus this fall.
Not only do apprenticeship programs provide hands-on learning and a path to a good wage career, the program gives students the opportunity to "earn to learn." Students are paid for their apprenticeship, starting at 60% of the $42.35/hour journey level wage, which they will earn after completing the four-year apprenticeship.
Typically, apprentices start their employment and work for about six to nine months before starting their first round of related instruction. As a result, workers are employed before instruction and all the way through the four-year apprenticeship program.
The grant will partly support the staffing and infrastructure needed for NSC to develop new apprenticeship instruction programs. The college is working with employers and unions on apprenticeship programs for pharmacy technicians and building controls specialists. NSC is also working on a pre-apprenticeship track to building trades apprenticeship with ANEW (Apprenticeship and Nontraditional Employment for Women).