Alumna Sundas Khalid, Data Scientist at Amazon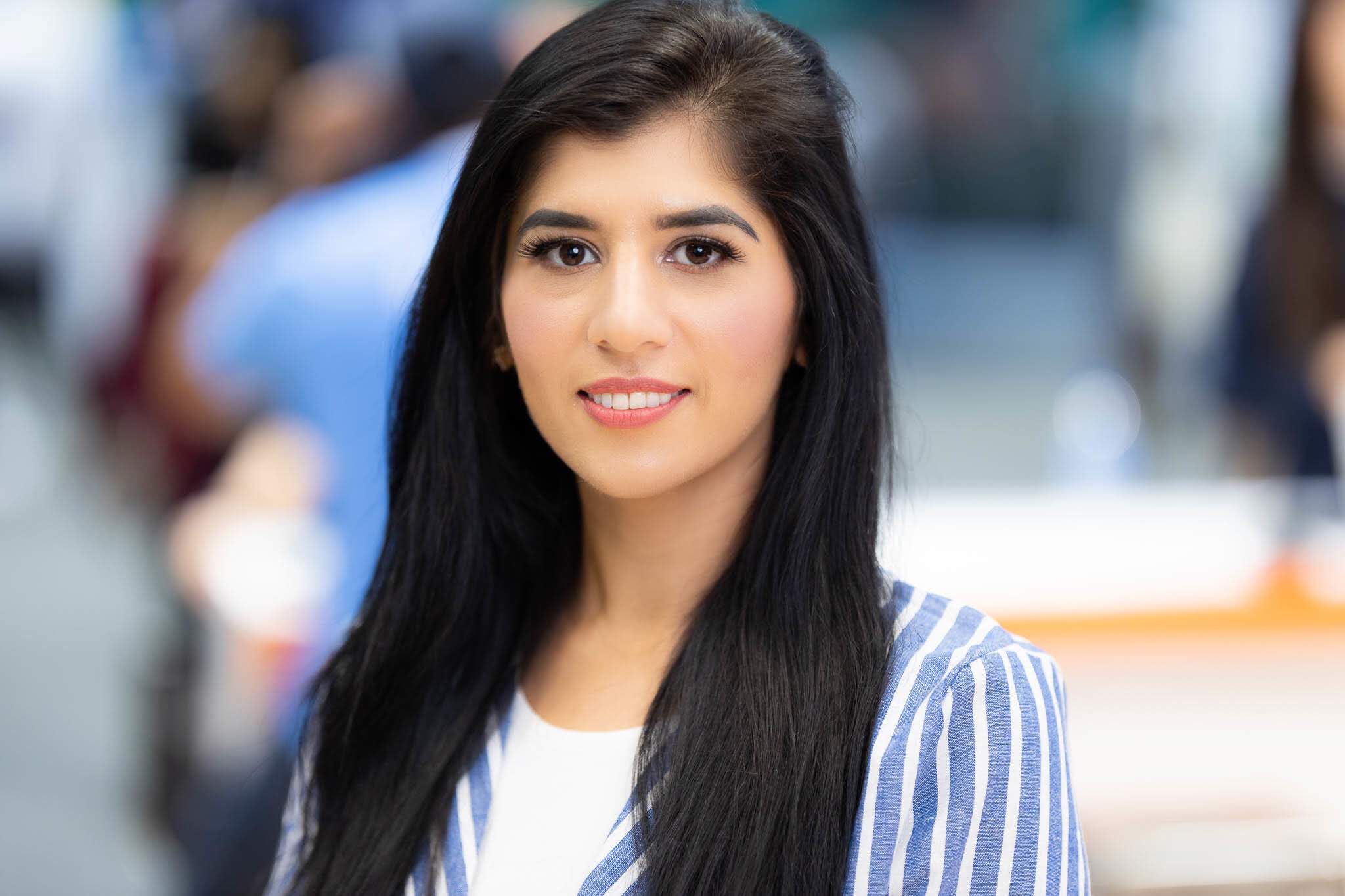 As a young girl growing up in Pakistan, Sundas Khalid dreamed of becoming a professor. She studied hard, was an A student, and made her family proud. Yet, she didn't think her dreams would come true. Girls in her family didn't go to college or pursue careers. Still, Sundas kept studying hard and dreaming big, and she received a scholarship to attend high school in Pakistan.
Her journey wasn't easy or straightforward. Sundas had to drop out of high school due to unforeseen circumstances. Then, six years later, a life-threatening illness inspired Sundas to restart her educational journey.
With two young kids at home and limited English, Sundas enrolled in North Seattle College's e-Learning program. At North, she found a community of support. After taking many exams with an infant in her lap, Sundas maintained a 4.0 GPA and applied to the University of Washington.
Sundas wasn't accepted on the first try. She was heartbroken, but not ready to give up, she said. She worked for six months to improve her English writing skills, and—after many hours of hard work— Sundas was accepted to the Foster School of Business.
Sundas not only became the first-female in her family to graduate from college, she was the valedictorian of the Foster School of Business Class of 2014. Now Sundas is a Data Scientist at Amazon, and the Vice Chair & Founder of the Seattle Chapter, Pakistani Women in Computing. Sundas believes that giving education to one person in the family can change generations. She serves as a mentor for those pursuing further education and volunteers her time as a support system for others who are dreaming big.
Her advice to current students?
"Surround yourself with people who can support you and guide you. A good support system and hard work through persistence have been instrumental to my achievements. I worked hard, but the hard work alone was not enough. I needed people by my side who could support me and guide me in the right direction. Find your support system whether that is family members, friends, academic advisors, counselors, professors or fellow students.
Also, be persistent and don't be afraid to fail. Every failure has a learning in it and learning is a gift. Don't be scared of trying something because you are afraid of failing."
And her dream of becoming a professor? The University of Washington has offered Sundas the opportunity to teach Data Science to masters students.
If you are a proud North Seattle College alum, please join Sundas and other alumni by registering for the North Seattle College Alumni Association. We will send you NSC news and invitations back to campus. We hope to connect with you!