NSC Instructor Awarded 2019 Distinguished Alum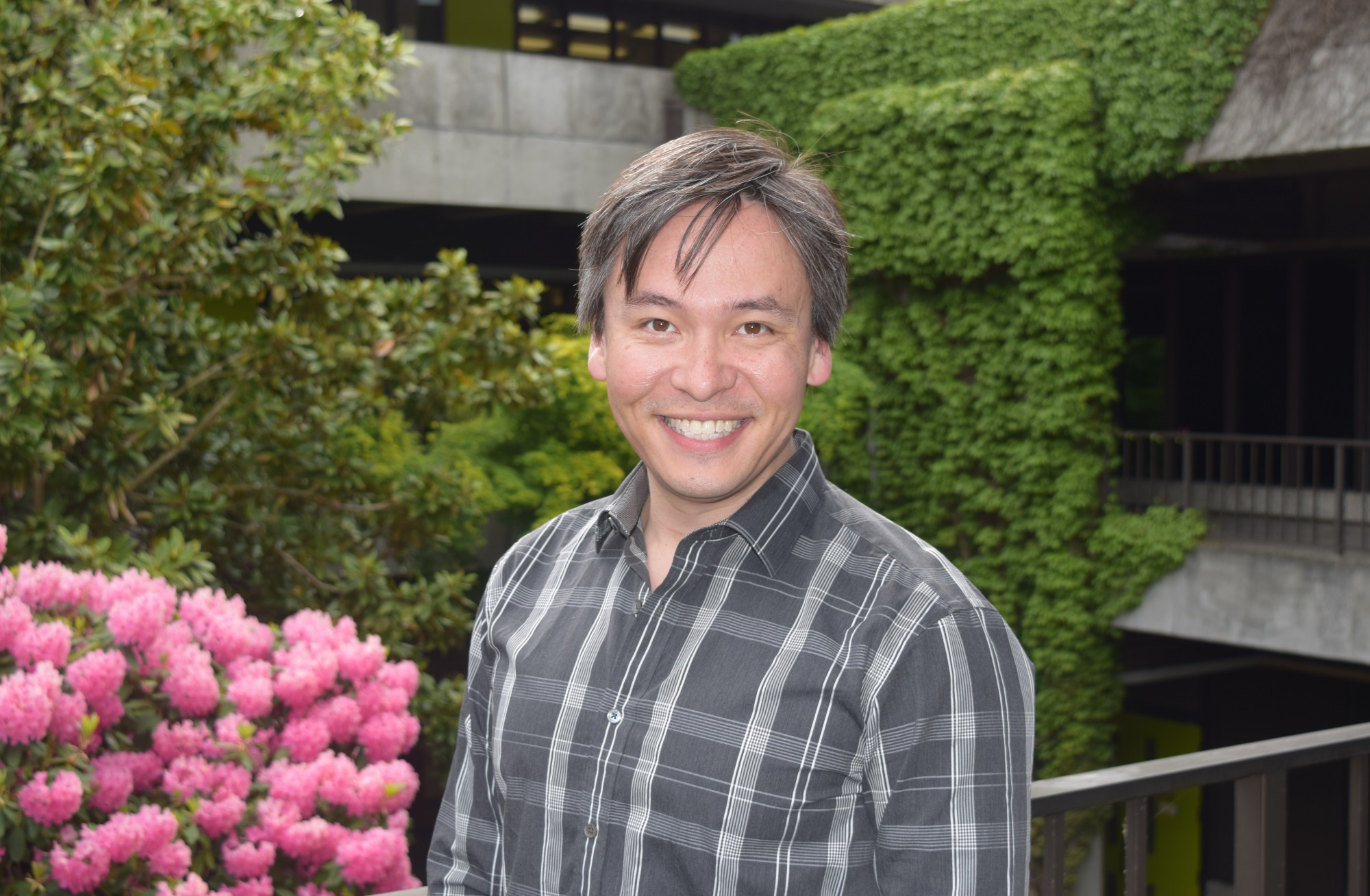 Sociology instructor Geoff Palmer has been chosen to receive North's 2019 Distinguished Alumni Award.
Geoff is a full-time Sociology faculty member in Department of Arts, Humanities and Social Sciences at North Seattle College. Geoff's colleagues describe him as inspirational, respected, caring and hilarious. Those who know Geoff, know an enthusiastic and positive person who radiates that positivity outwards to other people.
Geoff is an inspiration to North students and to our campus community, and he finds inspiration at North.
"The number one thing I love about North is its people; North collects wonderful people. We have a community here, and that's really valuable," Geoff said.
He first came to North Seattle College as a student, where he was changed by his experience in Dr. Bob Atkins' Sociology class. Sociology captured Geoff's attention, and the class inspired Geoff to pursue a career in the field. Geoff continued his academic career at the University of Washington where he graduated at the top of his class in the Department of Sociology, earning the Woolston Award for Academic Excellence. He also completed his Master of Arts in Sociology at UW.
After Geoff completed his MA, he reflected back and realized how important North had been to his academic career. He decided his end goal was to teach a North, and he started teaching part-time in 2012. Geoff has been a full-time faculty member since 2016, "I'm so grateful for the opportunity, and the people who helped me step into this role," Geoff said.
Geoff was presented with the award during the NSC Grad Fair and Celebration on June 11.