North Seattle College Class of 2023 Honored During Commencement at T-Mobile Park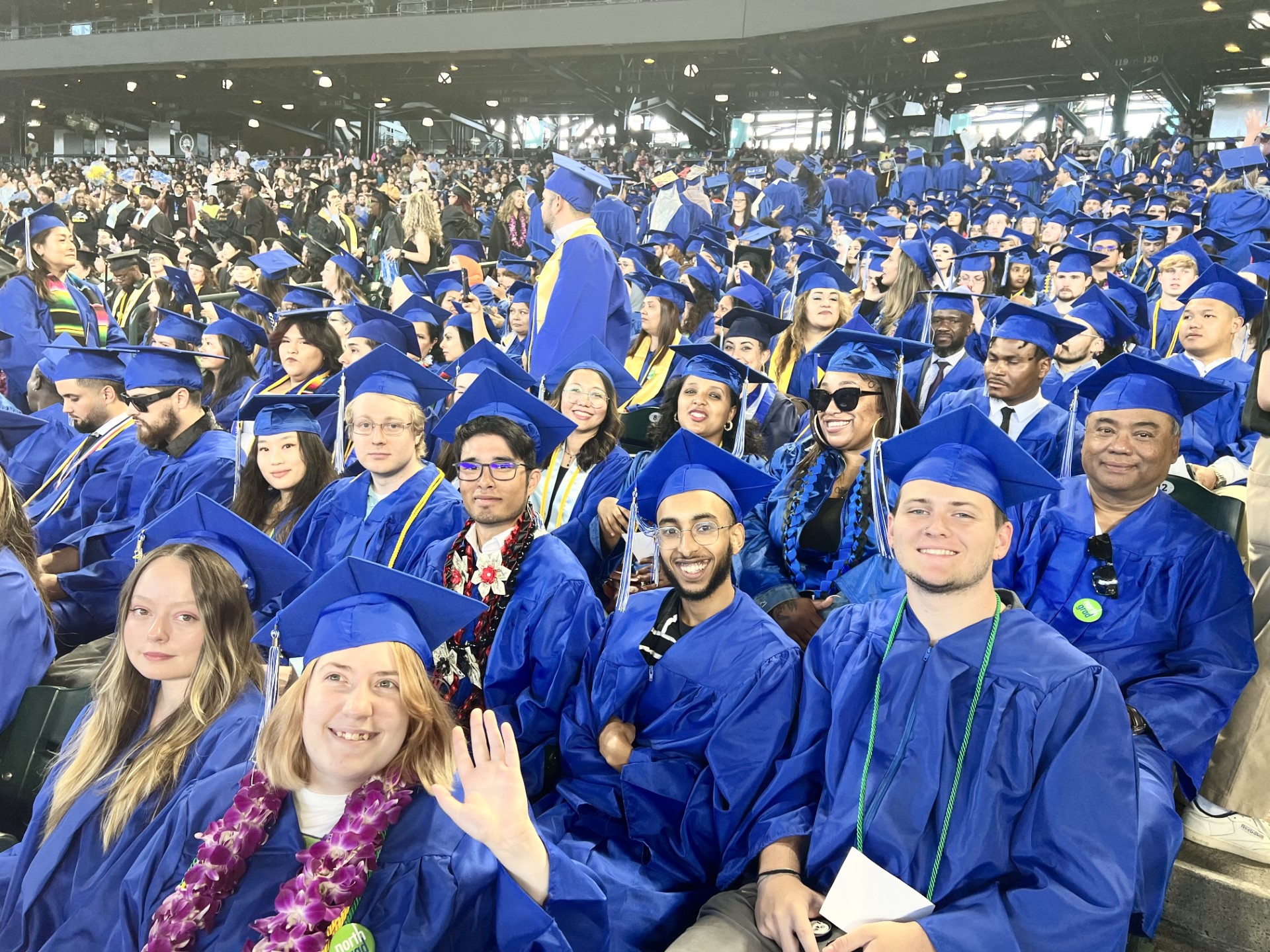 North Seattle College (NSC) honored the class of 2023 during the Seattle Colleges commencement ceremony June 22 at T-Mobile Park. Some 939 graduates completed their programs and earned a degree or certificate during a time in which students have faced many challenges, not the least of which was a global pandemic that drastically changed the way the college community taught and learned over the past three years.
In her remarks to the graduates, NSC President Dr. Chemene Crawford said, "Tonight is about celebrating you. It is about savoring every moment of this experience.
"You have earned it through your incredible persistence, dedication and, frankly, the will to achieve during a time that will undoubtedly go down in history as some of the most tumultuous years our society has seen."
In a video-recorded message to graduates, Student Body President Gracie Ochoa noted the challenges as a student but thanked her instructors for being accommodating and passionate.
"They truly care for their students," she said, adding, "North Seattle is where I found my family. It was the time I'd spent in student leadership that brought me the people that I consider my best friends. Having the support of your advisors is one thing, but to have the support of your fellow peers is another."
As one of three Seattle Colleges, NSC shares graduation ceremonies with Seattle Central College and South Seattle College. Together, 2,931 students graduated this year. Of those, more than 1,200 (43%) are first generation, and more than 1,800 (62%) identify as students of color. More than 80 Seattle Colleges faculty and staff volunteered to make commencement a memorable celebration for graduates and guests.
North Seattle College conferred a total of 1,438 awards this year, including:
•    461 academic transfer degrees, enabling graduates to transfer to four-year colleges and universities in Washington and beyond to complete their bachelor's degrees.
•    154 career training associate of science degrees and certificates, preparing graduates to enter the workforce immediately.
•    551 short-term certificates, allowing graduates to enter/re-enter the workplace with improved skills.
•    228 bachelor's degrees, taking graduates' careers to the next level and increasing their earning potential.
•    44 basic and transitional degrees, ensuring graduates have the education needed for college and career readiness.
Note: All figures in this release reflect preliminary data and are subject to change.