North Seattle College Students Take Top Honors over U.S. Universities in International Business Competition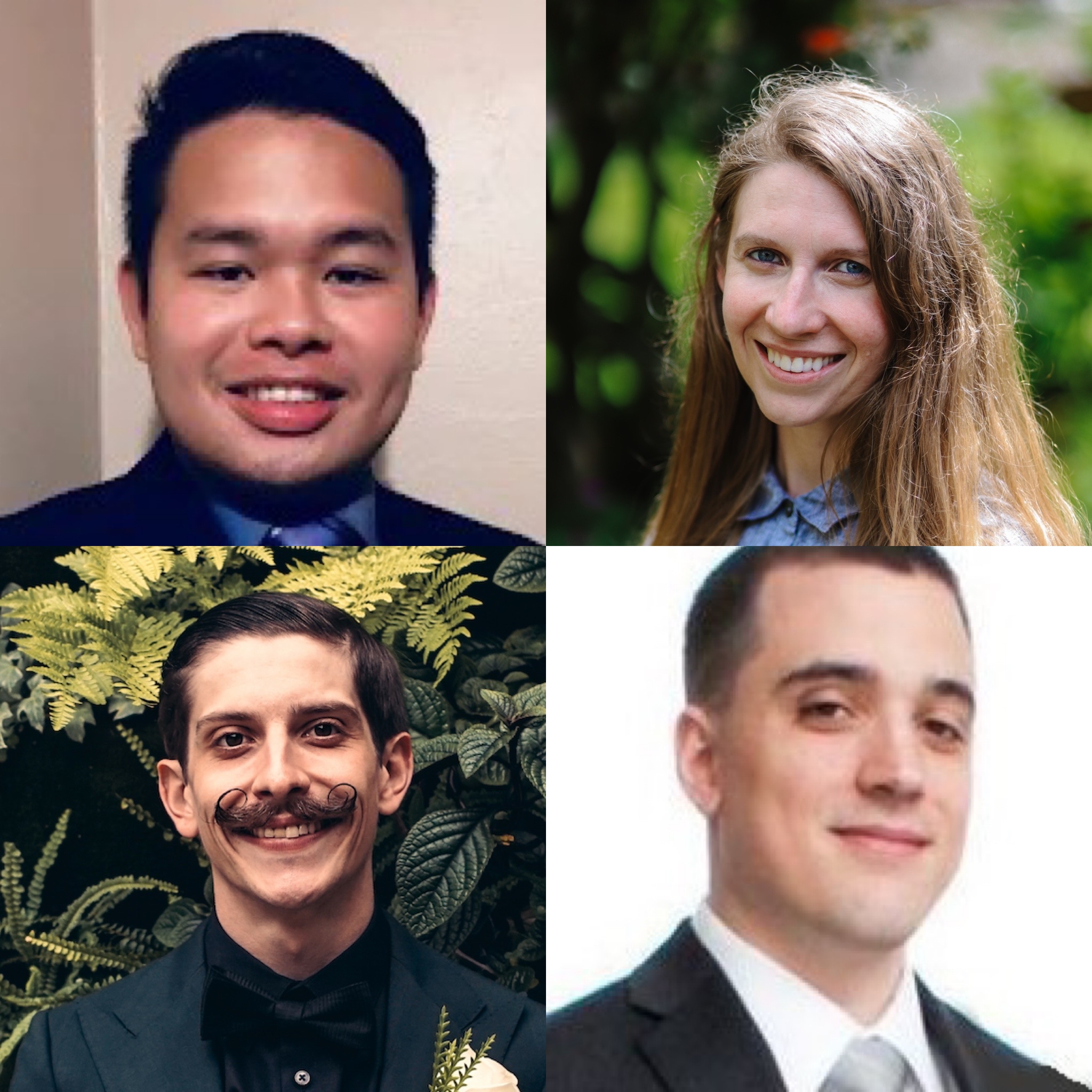 North Seattle College, the only community college team in a field of research universities, was the winner of NASBITE International's recent 2023 Student Case Competition. Steve Baker, President and CEO of this year's case company, Procedural Technologies, thought the North Seattle College team of Theresa LaRue, Blaine M. Relatado, Alex Soares and Christian Dela Torre, and advised by Honorio Todino, PhD, presented the most complete analysis.
Notably, North Seattle College beat runner-up Michigan State University, one of the nation's top research universities in International Business. North Seattle has competed the last three years and is the only institution to be a finalist each time.  
Each year, the competition challenges teams of undergraduates from international business programs to identify the best international market and market entry strategy to meet a challenge presented by a U.S. exporter. The case is developed with the sponsoring company and allows students to demonstrate the knowledge and skills necessary to obtain the Certified Global Business Professional (CGBP) credential.  
"This year's competition was unique in that the product was a cloud-based, health care service. Many of the traditional tools students might use to research potential markets wouldn't work," said Laurie Wolff, Distinguished Fellow and case competition lead for NASBITE International. "Exporting doesn't have to mean goods physically cross borders, especially as our economy shifts toward even more knowledge-based services."  
The North Seattle College team made a compelling argument that Morocco was a great fit for entering Africa and offered a foothold to enter the Middle East and Europe. According to Wolff, "People may be surprised that the winner isn't so much about the specific market they select, but more about the supporting package of analysis they deliver, which in this case was superb. Procedural Technologies is the real winner because now Steve has leads in multiple markets to pursue."
"North Seattle College has been a top contender each of the three times it has been in the competition and has consistently stood out in a field that included teams from major research universities and top international business programs," Wolff reported. "In NASBITE's history, both two- and four-year schools have been critical in preparing students for the CGBP (Certified Global Business Professional) professional credential exam, and I'm delighted that this team is getting this recognition for their outstanding work and for the strong international business program they represent."
The undergraduates receive a team prize of $1,000 from the case company in addition to their first-place recognition.
"We approached this case as though we were consultants," explained LaRue. "We wanted to provide the best data possible to a SaaS (Software as a Service) entrepreneur with a fantastic idea."  
Added Soares: "The learning experience from this is something you just can't get in a controlled classroom environment."
"I saw how dedicated and determined my teammates were, which I think was a key factor in our success," Relatado said. "I firmly believe that the Bachelor of Applied Science International Business program helped us in the competition in the sense that we already knew which aspects to focus our efforts on so that we could come up with a convincing presentation."
Dr. Todino, North Seattle College's International Business Department coordinator, said the team of four students worked hard despite having a full course load and being full-time employees in industry.
"In addition to congratulating these exceptional students, we also have to thank all their classmates who share in this victory by contributing to the learning community, all their faculty who developed them over the years and all the staff who supported their growth," Dr. Todino said.
North Seattle College's International Business and Residential and Commercial Property Management programs are currently accepting applications through mid-June. Prospective students may contact Cooper Sealy, outreach specialist, for more information at bas-info@seattlecolleges.edu.
This year's competition was partially sponsored by a U.S. Department of Education grant.