Fire Career Day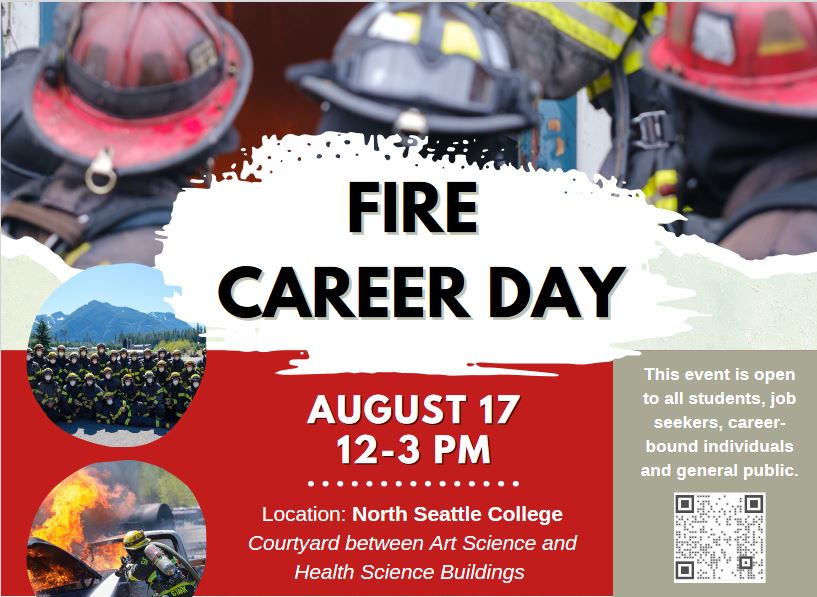 When: Aug. 17, 12 - 3 p.m.
Where: North Seattle College Courtyard - between the Art Science and Health Science buildings
What: Fire Career Day
Have you considered a career in the fire service?
Discover the steps towards becoming a firefighter/EMT
Explore the Fire Science program at NSC
Connect with our diverse professional firefighters/EMTs from various fire departments
Questions? Contact john.park@seattle.gov or (206) 390-8316.