Meet the NSC Social Media Ambassadors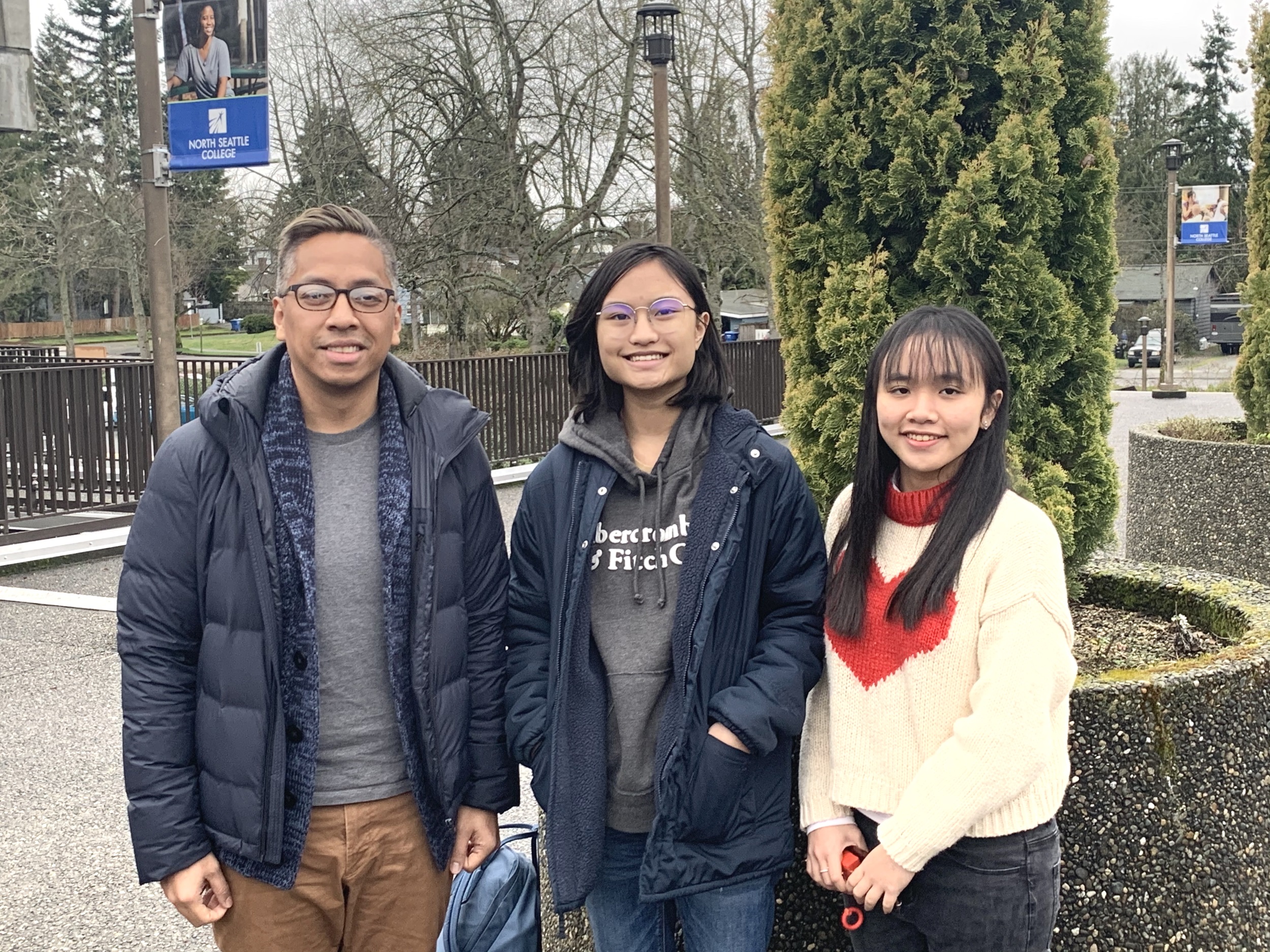 The North Seattle College (NSC) Marketing and Communications office is pleased to introduce you to our new Social Media Ambassadors: Nghi Bui, Emilia Valdez and Clifford Yacapin. Nghi, Emilia and Clifford will be helping to tell NSC's story through social media channels by creating content and taking photos and videos for NSC's Facebook, Twitter and Instgram. Make sure to say hello if you see them around campus!
Nghi Bui
I am a 17-year-old international student from Vietnam, and this is my second year studying at NSC. I am pursuing a double major in International Relations and International Business. I will graduate from NSC in the Summer of 2020 when I have completed my high school diploma and two associate degrees.
I believe that communication is the key to solving any problem. I really love languages, and can communicate in five different languages: Vietnamese, English, Japanese, Chinese and a little French.
My favorite parts about NSC are the staff and the instructors here. I have been supported by everyone during my time studying and working at North. Everyone always welcomes and guides me through anything I don't know. That makes me feel safe and comfortable to ask for help.
Emilia Valdez
I am a running start student here at NSC aiming to get my associates degree. The friendly and welcoming atmosphere here at NSC has always made me feel at ease on campus and working with other students and staff here. I'm so excited to be a part of this position because I would love to be more involved in the community here at NSC, gain more confidence through this work, and meet new people here!
Clifford Yacapin
My name is Cliff and I am working towards my Bachelor of Applied Science degree in International Business. I hope to work in digital marketing after graduation. I am originally from Hawaii and moved to Seattle two years ago.
Outside of school; I love to travel, discover new places to eat, spend time with my partner, hang out my dog, and work on my Korean travel guide website. The departures terminals at SeaTac International Airport is my favorite place in Seattle as that means I'm about to go on a trip.
My favorite part about North is the ability to have a flexible schedule - I like being able to take classes in the evening. I hope this new position will allow me to demonstrate social media can be a tool for good. I want to showcase students doing their best work in a positive, fun, creative and engaging way.