North Seattle College Recognized as Second Fair Trade College in Washington State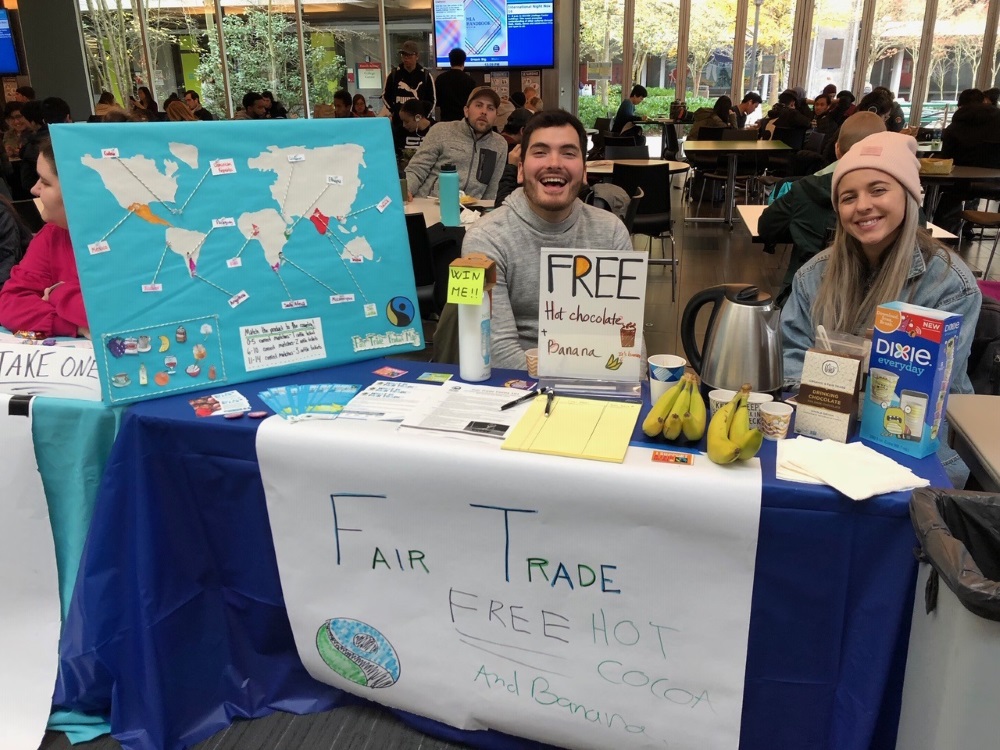 North Seattle College (NSC) has been recognized as a Fair Trade College by Fair Trade Campaigns, making it only the second such college in the state of Washington and the 55th in the nation.
Fair Trade Campaigns officially recognizes schools in the United States committed to educating students about the issues of Fair Trade and sourcing Fair Trade products, like coffee, tea and bananas in the cafeteria, offices and at events.
Fair Trade is an economic system that ensures consumers the products they buy were grown, harvested, crafted, and traded in ways that improve lives and protect the environment.
Efforts from NSC's Sustainability Board have included promoting Fair Trade on campus by tabling frequently, educating students about Fair Trade, distributing and serving Fair Trade products and samples at the Bookstore, the Grove cafeteria and events on campus.
"I am proud of our students on the Sustainability Board that led the Fair Trade campaign on campus and created a platform for their peers to discuss conscious purchasing and social justice," said Kevin Terrado, Interim Sustainability Coordinator.
There are now more than 280 active Fair Trade Campaigns in towns and schools, as well as on campuses across the country, of which include NSC, according to Fair Trade Campaigns.
"I believe the importance of this campaign is not only to educate students about the concept of Fair Trade, but also show our students that North Seattle College is in full support of Fair Trade," said NSC student Cassie Rice, NSC sustainability board member. "The Fair Trade education that we disperse helps get the conversation started and also helps encourage the students to buy the Fair Trade products in the Grove and the Bookstore."
With more than 170 Fair Trade Colleges and Universities in the United Kingdom alone, the United States program grew out of work in Europe and the increasing demand for Fair Trade and ethically produced products to be incorporated into institutional purchasing.
"As a Fair Trade campus, North Seattle College is committed to ethical purchasing and taking part in empowering farmers around the world," Terrado said. "We have only touched the surface of our goals and the Sustainability Office plans to keep expanding the campaign within our campus."
# # #
About Fair Trade Campaigns: Fair Trade Campaigns is a grassroots movement mobilizing thousands of Fair Trade advocates on campuses and communities across the USA. Fair Trade Campaigns recognize towns, colleges, universities, schools and congregations in the US for embedding Fair Trade purchasing practices and principles into policy, as well as the social foundations of their communities. Project collaborators include Fair Trade USA, Fair for Life, and Fairtrade America third-party certifiers of Fair Trade products in the United States, the Fair Trade Federation, a North American trade association of organizations fully committed to Fair Trade. Visit www.FairTradeCampaigns.org for more information.
To join or support NSC Fair Trade, visit us at: https://fairtradecampaigns.org/campaign/north-seattle-college/