NSC Alum Making Global Impact at World Health Organization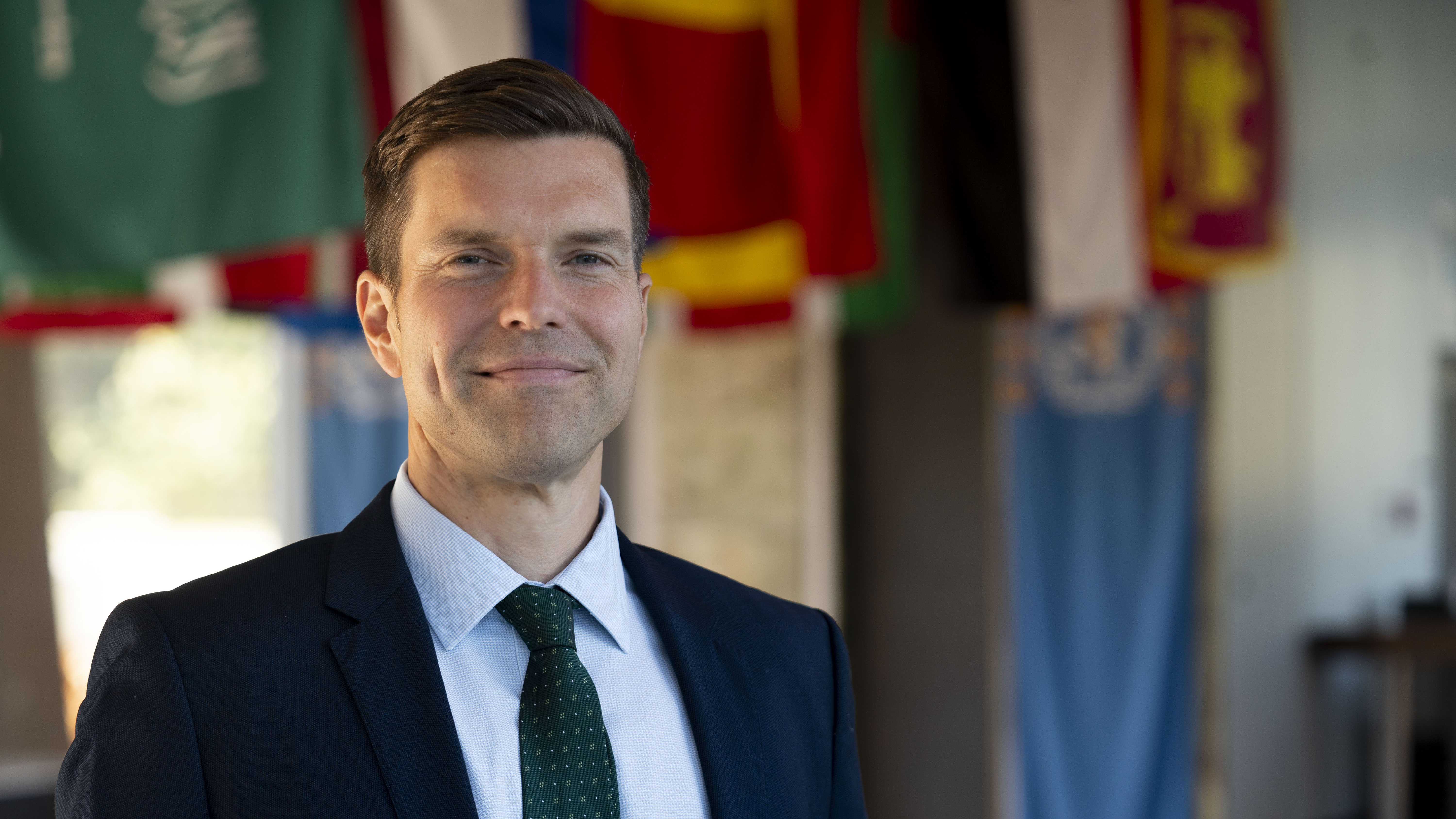 Kenneth Piercy '00 didn't have to travel far to his neighborhood community college, which was just down the road from home. But what he learned at North Seattle College would go on to help him make a global impact.

"I'm a proud NSC alum, I went on to UW, Harvard Law School, and now work as a lawyer in Geneva, Switzerland at the World Health Organization (WHO)," said Kenneth, who graduated from North in 2000. "It all started at North."

Kenneth's legal practice at WHO includes international law, commercial law, governance, and intellectual property matters. He was drawn to Geneva to apply his legal expertise to support organizations dedicated to health and development. He enjoys living in Switzerland, which reminds him of his Seattle hometown in many respects, including the mountains, trees, and outdoor-focused lifestyle.
Kenneth got his start at North. He grew up in the Roosevelt neighborhood, and North Seattle College was a convenient location for college. At North, he took classes to prepare him to transfer to the University of Washington, including calculus, English literature, and French, and he had a great experience.

"It's where I got my start and found my way in academics and higher education. The instructors and staff supported the students and their success, the class sizes were small, and the course materials and instructors were excellent," he said.
Like many North students, Kenneth worked full-time while he was a student at North. To manage his schedule, he developed focus, organization, and discipline during his time at North. These critical skills have helped him throughout his studies and his career, he said.
After completing his Associate of Arts degree with honors, Kenneth transferred to UW, where he earned a Bachelor of Science in Economics, and was awarded summa cum laude distinction and Phi Beta Kappa membership. He then attended Harvard Law School, and graduated with a Juris Doctorate and cum laude distinction in 2006.

Kenneth's advice for current students?

"Be a life-long learner, always growing and developing. Don't expect that you will, or should, have your career and passion fully determined while in college; it'll change over time," he said. "Choose a career and life path that works for you, as a unique individual."
If you are a proud North Seattle College alum, please join Kenneth and other alumni by registering for the North Seattle College Alumni Association. We will send you NSC news and invitations back to campus. We hope to connect with you!